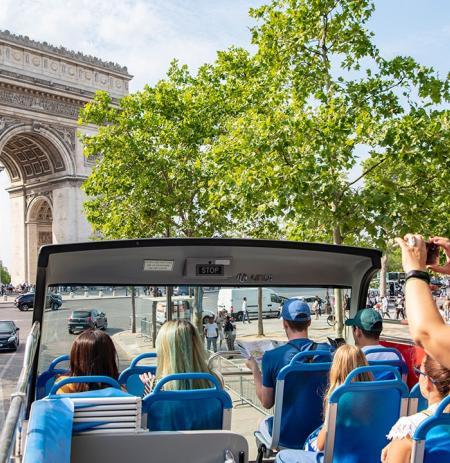 Paris Express
Paris sightseeing tour in 2 hours
See the best bits of Paris in 2 hours! Tootbus Paris Express offers you a first glimpse of the city and its top landmarks from 4 meters high.
Description
Whether you travel solo, with your partner, with your family or with friends, let yourself be charmed by Paris architectural treasures, historical sites and artistic neighborhoods. Ideal for first-time visitors with just a few hours in the capital or for Parisiens born and bred looking for new ways to re-discover Paris and see the city from a whole different viewpoint.
We have designed this tour to offer you Paris' most famous sights and attractions in just one go with the comfort and safety of a 100% green fleet! In 2 hours you will see the Opera, the Louvre Museum, Notre Dame Cathedral, the Orsay Museum, Concorde, Champs-Elysées, Arc de Triomphe, Eiffel Tower, Grand Palais and many more. The perfect setting for you to relax and enjoy the amazing views of the city from the open top deck of the bus. Don't forget to get your camera ready to picture it all! You can start the tour at any bus stops. So wait no longer, find the stop closest to your location on the map, hop aboard the bus and let the city simply take you by surprise!
The best of Paris in 2 hours

Stunning views and photo opportunities

Comfort and safety in open air

Key facts about Paris through audio guide
Timetable
First departure
09:30
Last departure
18:30
Every day from Monday to Sunday
Route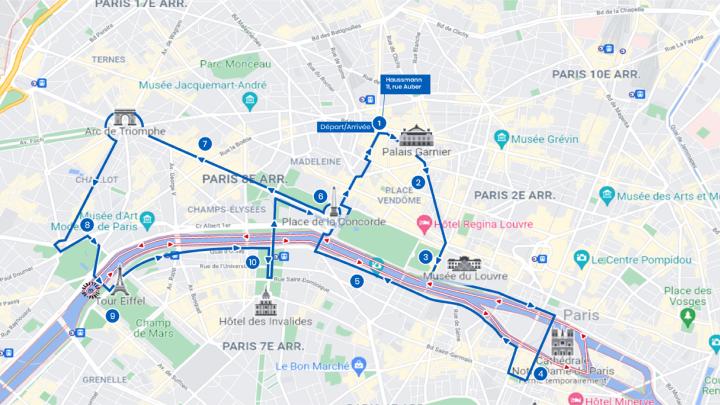 Explore more of Paris!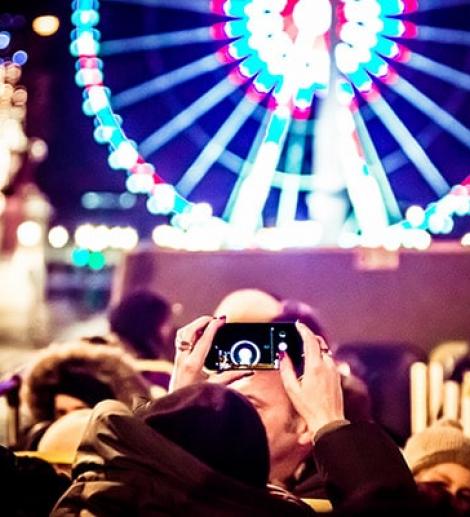 Enhance your experience by adding an attraction into your basket to help you explore more of Paris!
Once your tour is booked, we will recommend activities and attractions you can add to your basket at a discounted price!
1- Select your tour
2- Pick up available activities after booking
3- Add to cart
4- Let's go!