Mother's Day activities in Paris
---
This year, Mother's Day is celebrated on Sunday 4 June. Discover the capital of Paris in good company and have a great time with your family. Take advantage of this special occasion to visit Paris in bus with our Paris Discovery tour and create unforgettable memories.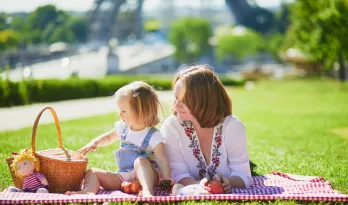 What handicraft activities to do for Mother's Day?
If you would like to offer your mother something authentic, then these activities around beauty products and ceramics might interest you. It could also be an opportunity to share a moment of complicity with your mother! Make this day extra special!
Perfume creation workshop
Go on a two-hour olfactory journey by creating a unique perfume in your image. Candora invites you to use your sense of smell in a fun way. After testing your knowledge, the House of Perfumes invites you to assemble two to three eaux de toilettes. Once you have assembled them, your custom-made perfume is ready.
You can leave with it and even record the formula to reorder it. A personal and original day gift idea for this workshop available in French and English.
How to get there?
Blue route: hop off at stop 4 Notre-Dame / Quartier Latin.
Creative ceramic painting workshop
Take advantage of the mild weather to take part in a pottery and ceramic painting workshop at one of the two Céramicafé Geneviève (in Paris 11, Paris 14 and soon Paris 17), the first ceramics café in Paris. On a sunny terrace, you will be introduced to painting, modelling and throwing. What a way to create a work of art that suits you!
Natural cosmetics workshop
Are you a fan of natural cosmetics that respect your skin and the environment? With the JE workshops, create your own products: lipsticks, skincare, cream or hair care. Something to treat yourself to on this special day.
Where to go for a gourmet Mother's Day?
For a gourmet outing, we have some great places to suggest, from wine tastings to sunny brunches.
Tasting at Ô Château
Enjoy a beautiful moment of sharing and complicity this Mother's Day 2023 at Ô Château. This elegant old-style wine bar offers world food, platters, wine pairings and tastings led by sommeliers in French and English. There are several tasting options to choose from, that all offer a unique experience.
Between great wines and exceptional products, food and wine pairing, spend a quality time and a privileged moment in a warm and friendly atmosphere around the discovery (in French or in English).
How to get there?
Blue route: hop off at stop 3 Musée du Louvre.
Visit the Caves du Louvre
In the heart of Paris, discover the Caves du Louvre. No less than 800m2 of vaulted cellars have been dedicated to wine. The wines of the former royal wine cellar of the 18th century will no longer hold any secrets for you. Allow one to two hours for a guided tour (in French or English), a tasting with or without cheese or the creation of your own wine.
How to get there?
Blue route: hop off at stop 3 Musée du Louvre.
Brunch with Latin American flavours
On 4 June 2023, head for Latin America for your taste buds without leaving Paris. At Isana, escape for a homemade buffet brunch with Colombian, Mexican or even Peruvian specialities. Sheltered from the heat in an air-conditioned room or under the Parisian sun on the terrace, one thing is sure, the cuisine will give you a change of scene.
How to get there?
Blue route: hop off at stop 2 Opéra Garnier.
Any ideas for cultural outings for Mother's Day?
Paris is full of cultural treasures. Take your mother on a cruise on the Seine, visit the most beautiful places in the city by bus or discover the houses of famous writers and painters like Balzac or Victor Hugo.
Tootbus Sunset Escape
Mother's Day is also an opportunity to spend the day discovering Paris in a different way! Enjoy a night out combining a tour of the city at dusk in a panoramic bus, followed by a champagne cruise on the Seine. On this occasion, Tootbus honours mothers and gives you the chance to win a "Sunset Escape" and a "Paris by Night" tour for 2 people.
To participate, it's very easy, you just have to follow the Tootbus Paris Instagram and Facebook account, like the post and participate to the contest by mentioning a friend in the comments.
Visit Balzac's house
One of the homes of the writer Honoré de Balzac, where he lived from 1840 to 1847, opens its doors to you for a timeless moment. On three floors, discover this former private mansion of the famous writer, now a house-museum. Don't miss the garden with its breathtaking view of the Eiffel Tower, which you can enjoy at The Rose Bakery, a small English café. If you are in the mood for literature,
Victor Hugo's house also welcomes you between living rooms and temporary exhibitions.
How to get there?
Blue route: hop off at stop 8 Trocadero.
A short tour of the Jardin des plantes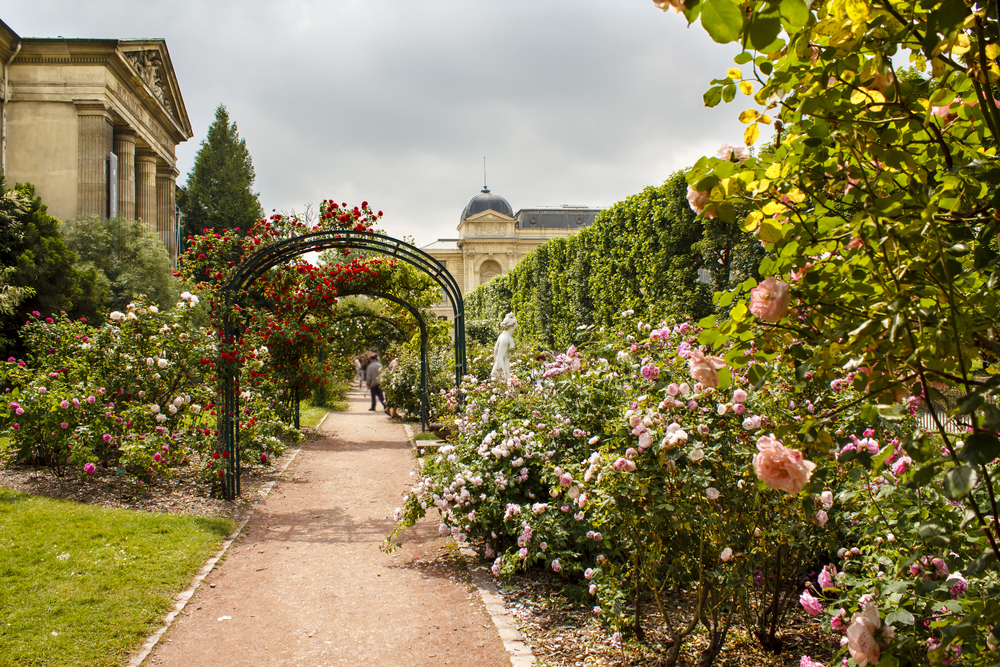 Accessible all year round, the Jardin des plantes is full of activities. Stroll through the alleys of the Jardin des plantes, wander through the large greenhouses where tropical and exotic plants are mixed together, visit the animals of the Menagerie, the zoo of several hectares, and discover the great gallery of evolution where the exhibition "Felines" is on display until the beginning of January 2024.
Meet the 38 species of felines that live in the world and learn more about these special animals.
How to get there?
Blue route: hop off at stop 4 Notre-Dame / Quartier Latin.
Where to spend a relaxing moment on Mother's Day?
With these kinds of activities, you can't go wrong. Who wouldn't want to spend a day relaxing and being pampered? We offer two spas that will transport you to the world of relaxation.
Valmont Spa - Le Meurice
Treat your mother to a special afternoon in the Valmont Spa at the Meurice Hotel in the first district of Paris. Perfect for cutting yourself off from the world for a few moments, it will offer you a moment of relaxation in a palatial setting.
Between mother and daughter, enjoy personalized advice, treatments and a relaxing hand massage with Valmont products. You will even leave with a precious souvenir immortalized by a photographer.
How to get there?
Blue route: hop off at stop 3 Musée du Louvre or at stop 6 Concorde.
Private Spa at the 4* Mademoiselle Hotel
Near Montmartre, in a quiet street, discover the Hotel Mademoiselle. Both intimate and elegant, the place offers a very Parisian "couture" decoration. You can privatise its 200m2 spa for a massage, but not only! Sauna, hammam and lounge-bar are available to celebrate the occasion with a spa day.
To end your day activities, enjoy the Parisian capital at dusk and discover our top 5 best spots to admire the sunset in Paris. Finally, contemplate the City of Light illuminated on board our Paris by night tour which will fill your eyes!