Stroll through Paris Chinatown
---
Bordered on two sides by Choisy and Ivry avenues and by boulevard Masséna on the third side, the Choisy triangle in the 13th arrondissement of Paris is home to a large Asian community. For shops, restaurants, or just a walk, experience the unmissable sights of Chinatown.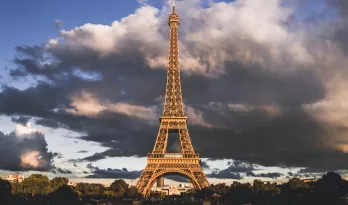 History of Chinatown
Like New York or Beijing, Paris is a cosmopolitan city. It is home to diverse cultural communities such as the famous Chinatown (quartier chinois). With a predominantly Asian population, this part of the 13th arrondissement is home to large Chinese, Vietnamese, Cambodian and Laotian communities.
This wave of immigration dates back to 1970 and mass movements of refugees fleeing the wars and the communist regimes in Cambodia, Vietnam and Laos. These refugees moved to the 13th arrondissement because of the number of housing units available under the "Italie 13" scheme, an urban planning project that transformed the area.
Today, Chinatown is like an open-air shopping mall in the middle of Paris. It is full of Chinese eateries both large and small, furniture shops, bookshops, antique shops and other opportunities to explore and discover Asian culture. Chinatown covers a relatively small area and has two distinct aspects.
We recommend the following sights to discover the essence of the culture from which this district takes its name:
1- Don't miss the Empire du Thé
You can't go for a walk in Paris Chinatown without a stop at the Empire du Thé. This house with its traditional Chinese décor will transport you back in time to ancient China and the era of the tea ceremony.
Nearly 200 varieties of tea are sold here. Stop by and taste it the traditional way, as it has been handed down from generation to generation. To immerse yourself still further in the spirit of Parisian Chinatown, continue your stroll by visiting the Tang brothers.
2- The Tang Brothers shop
The Tang frères' supermarket is the place to find "made in China" curiosities and delicacies in the heart of Paris. You will find a range of Asian ingredients, sweets and biscuits, as well as unusual aperitifs to lift your spirits on your walks.
Down some of the supermarket aisles you will come across fruits in surprising shapes and colours which demonstrate the richness of this culture. The Tang brothers' establishment is a must for a taste of authentic Chinatown and for cosmopolitan people-watching.
But if you need a moment to relax, continue your stroll through Chinatown to your next stop.
3- Notre Dame de Chine in Paris
Notre Dame de Chine is the Chinatown church consecrated in December 2005 by the Archbishop of Paris. From the outside, this large church looks like an ordinary modern building. However, what distinguishes it from other buildings, or even other churches, is its design.
The space is not designed around a traditional nave, because the pews form a spiral around the altar. During the liturgy, this arrangement creates a feeling of energy flowing out from the altar and spreading through the congregation.
The other special feature of this church is its inlaid pebble entrance which extends to the back wall. All this invites people to come together, with the pebbles as a symbol of humanity.
4- The neighbourhood's temples
Chinatown is more than just history and restaurants! This is also where you can find the Buddhist Temple Of The Teochew Association, close to the Olympiades shopping centre. Take off your shoes before entering, and you will find yourself in a space full of a lively spirituality.
Another hidden temple is found at 37 Rue du Disque. This one is run by the A.R.F.O.I (Association des résidents en France d'origine Indochinoise), an association for people from the Indochina region. It is dedicated to the Bodhisattva deity Guanyin, whose statues can be seen at the temple.
5- Asian restaurants
A sudden craving for Pho or Bo buns?
Chinatown is full of culinary standouts and gourmet experiences. It can be difficult to choose a restaurant, because there is a wide selection of the most diverse cuisines.
Lao Lane Xang 2 remains, for many people, one of the best Asian restaurants in town. Enjoy its canteen lounge, which offers Laotian, Vietnamese, Thai and Chinese specialities. It is well known not only for its wide range of choice but also its quality.
6- Street art and urban culture
Chinatown is also a place of urban culture, one of the favourite canvases for Parisian street artists. Speaking of art, we must mention the beautiful blue heron created by Stew, a French artist inspired by Japan. He finished it in under three months, which is astonishing, don't you think?
Another artist who has also left his mark on these walls is Pantonio, the street artist who made 'Tourbillon de sardines' or 'Sardine Whirlpool', now considered to be the highest mural in Europe.
7- Chinese New Year
Chinese New Year is celebrated in many ways around the world, and France is no exception. France has the most festivities for the event, after New York with streets filled with lion and dragon dances, and lively martial arts demonstrations.
How do I get there?
Chinatown is easily accessible by metro from the Place d'Italie station served by line 6, or the Italie-Tolbiac and Place d'Italie-Choisy bus stops served by lines 62 and 64. And to discover other parts of the city, why not hop on board one of our panoramic buses and set off to explore Paris? Book online and save 10% on your ticket!