Visit the Paris Catacombs
---
Paris sometimes looks a little like Swiss cheese. Between the metro, the sewers and other tunnels, the capital city seems to have several different levels. In fact, the entire southern part of the city is crisscrossed by a very specific underground network that is known throughout the world as the Paris Catacombs. These former quarries were transformed into a municipal ossuary in the 19th century, and is quite a fascinating network of tunnels filled with skeletons and skulls! Learn all there is to know about visiting the Paris Catacombs.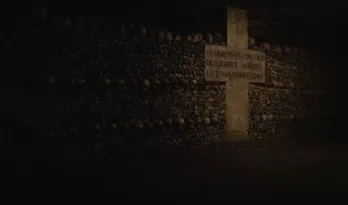 Presentation and history of the Paris Catacombs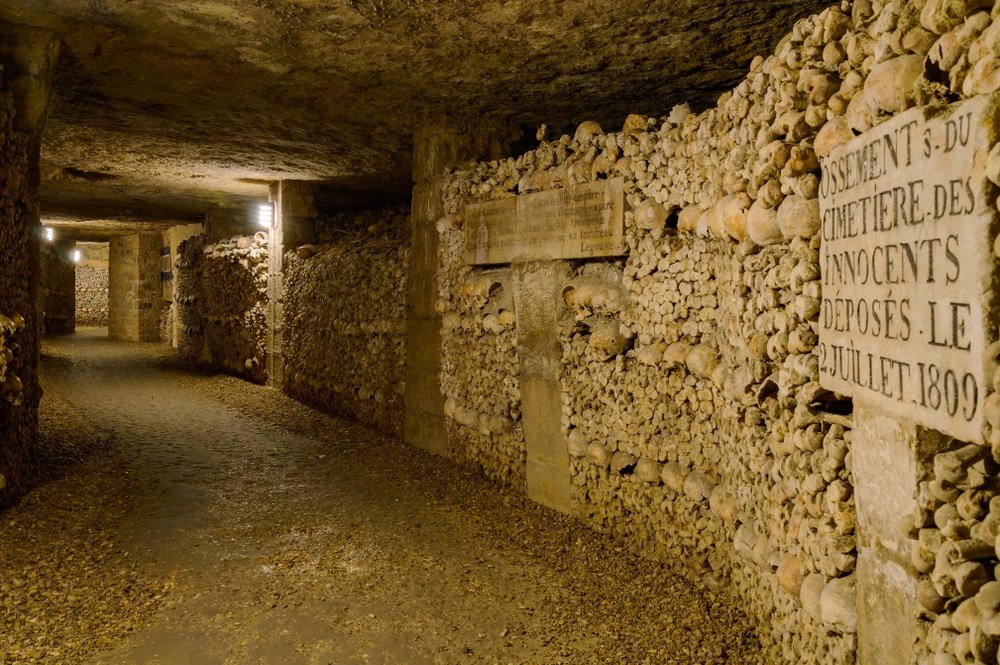 The Catacombs are a network of underground galleries located in the southern part of the city, mostly under 5th, 6th, 14th and 15th Arrondissements (or districts) of Paris. The length of this underground network is thought to be around 300 km.
Originally dug in the Middle Ages, they served as limestone quarries originally used for building construction. Bit by bit, the stonemasons and miners dug further and further. Under the reign of Louis the 16th, several galleries collapsed. The quarries were scrutinized more closely, and the mining activity was scaled back.
At the end of the 18th century, capacity in the cemeteries throughout Paris had reached its limit. This led to various incidents and significant public health issues. It was therefore decided to relocate all the bones to these former quarries.This is how the remains of more than six million people came to be stored in this immense underground necropolis, giving birth to what we now call the Paris Catacombs.
Today, the majority of the network is inaccessible to the public following a municipal decree in 1955, but some of the tunnels were set aside to be toured at Denfert-Rochereau.
Visit the Paris Catacombs
The Catacombs tour extends for 1.7 km. Access is at Place Denfert-Rochereau. A 131-step spiral staircase will lead you twenty-some meters underground, where you'll be able to see a portion of the giant ossuary containing skulls and skeletons from the former cemeteries of Paris.
This unique experience takes you along short (only 1.80 meters high) and narrow passages. The tour is not recommended for those with limited mobility, pregnant women or people with claustrophobia.
While underground, you will encounter both narrow passages as well as vast underground rooms that won't leave you unaffected!
A must-see museum in Paris that you should be sure to visit during your stay in the capital city.
Practical Information
1 avenue du colonel Henri Rol-Tanguy
75014 Paris
Metro and RER: Denfert-Rochereau
Bus: 38 – 68
Due to the tightness of some of the tunnels in the Paris Catacombs, large bags/purses/backpacks are not allowed. There is no coatcheck available, so arrangements must be made ahead of time.
Tickets range from 5€ to 29€ according to age, discounts and whether or not you choose to take an audioguide.