Bath Christmas Market 2023: what to see
---
The winter breeze is blowing across Bath, introducing the long-awaited event: the Christmas market! Let yourself be transported by the spirit of Christmas and discover what the Christmas Market has to offer. Take the opportunity to see Bath's landmarks on the Bath Discovery Bus Tour.
When is Bath 2023 Christmas Market?
The Christmas Market opens on Thursday 23 November 2023 and closes on Sunday 10 December 2023.
You will be able to access it:
Monday to Wednesday, 10am to 7pm;
Thursday to Saturday, 10am to 8pm;
Sundays, 10am to 6pm.

Where does the Bath Christmas Market take place?
The Christmas Market takes place in the centre of Bath, close to Bath Abbey, Roman baths and Thermae Bath Spa.
If you're coming by car, to avoid driving into the city centre, you can use the Park and Ride services. Then take the bus to Bath, there is a bus stop near the market.
How to get there ?
City Tour: Hop off at stop 1 Bath Abbey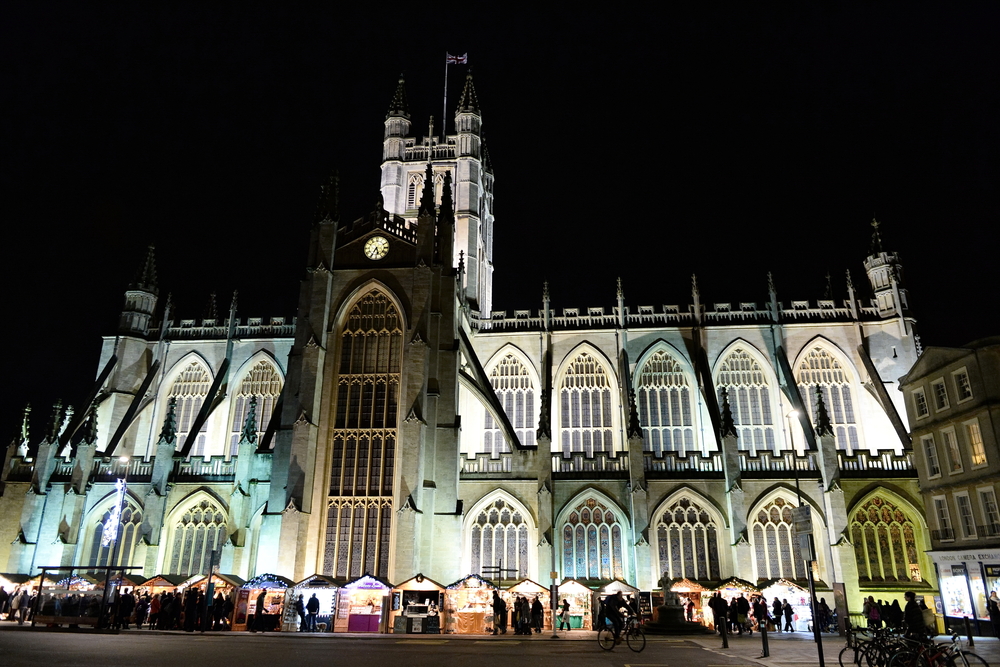 What to find at Bath Christmas Market?
The Christmas Market is a big one, stretching across several streets of Bath with over 200 glittering chalets ready to welcome you. It's right next to some of Bath's most beautiful places: the Bath Baths, Bath Abbey and Thermae Bath Spa, Britain's only natural thermal waters. No wonder it's one of the UK's favourite markets!
Amongst all the stalls, you'll find lots of craftspeople offering all kinds of creations: printing, knitting, clothes and accessories, candles, soaps, handmade cuddly toys and decorations, and baskets. And, of course, there are the inevitable Christmas decorations of all kinds: wood, blown glass, porcelain, clay and ceramics.
There's also a wide choice of spirits and wines, chocolate, tea, coffee, cheese, honey and jam.
It's the perfect time to treat yourself and why not find some original Christmas gifts. At the same time, you can discover and support local micro-businesses.
Local associations and charities, including health and humanitarian aid organisations, are also taking part in the Christmas market. They provide information and raise funds for their initiatives.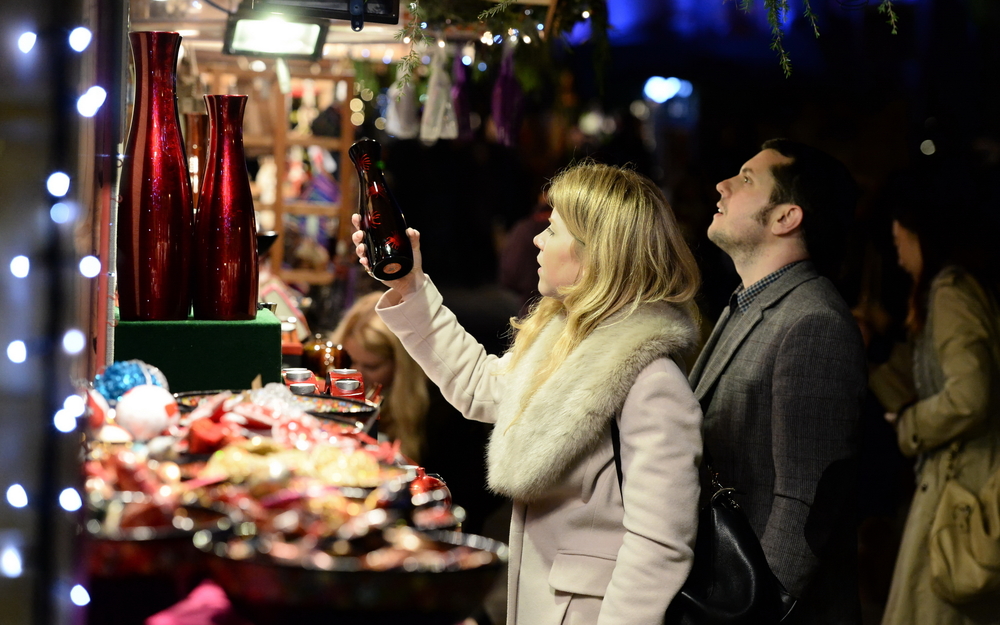 What to eat at Bath Christmas Market?
If you're feeling peckish or hungry, there's plenty of food and drink on offer, not forgetting all the Christmas classics of course.
Take a tasty break with locally-produced hot chocolates, cinnamon rolls, flapjacks, puddings, fudges and plenty of other traditional sweets that go perfectly with the Christmas theme.
For something more filling, you can enjoy all kinds of street food such as delicious burgers, hot dogs, tacos, Italian food or fish and chips.
If you're over 18 and drink alcohol, you can't miss the mulled wine! Perfect for warming up in winter temperatures.
If you have a special diet, you'll find vegan and gluten-free options.

What to do at Bath Christmas market?
Not far from the streets occupied by the market, you'll find a range of activities including ice skating, concerts and a meeting with Father Christmas to get you into the Christmas spirit.

Bath on Ice
First, a must, head to Royal Victoria Park for ice skating or even mini golf with Bath on Ice, from 17 November 2023 to 3 January 2024.

Concerts and performances
How can you think of Christmas without its legendary songs?
On 24 November, you can listen to the voice of the talented Charlie Greenwood, with influences from soul, jazz, blues, country and pop, in front of the abbey and in the streets.
You can also enjoy traditional Christmas carols with the many choirs performing on 25 November, including the Bristol University Madrigal Ensemble, Sassparella and the Bath Light Operatic Group (BLOG).
The Natural Theatre Company will also be performing from 22 November to 6 December on specific dates, to entertain all ages and ensure you have a great time full of joy and laughter.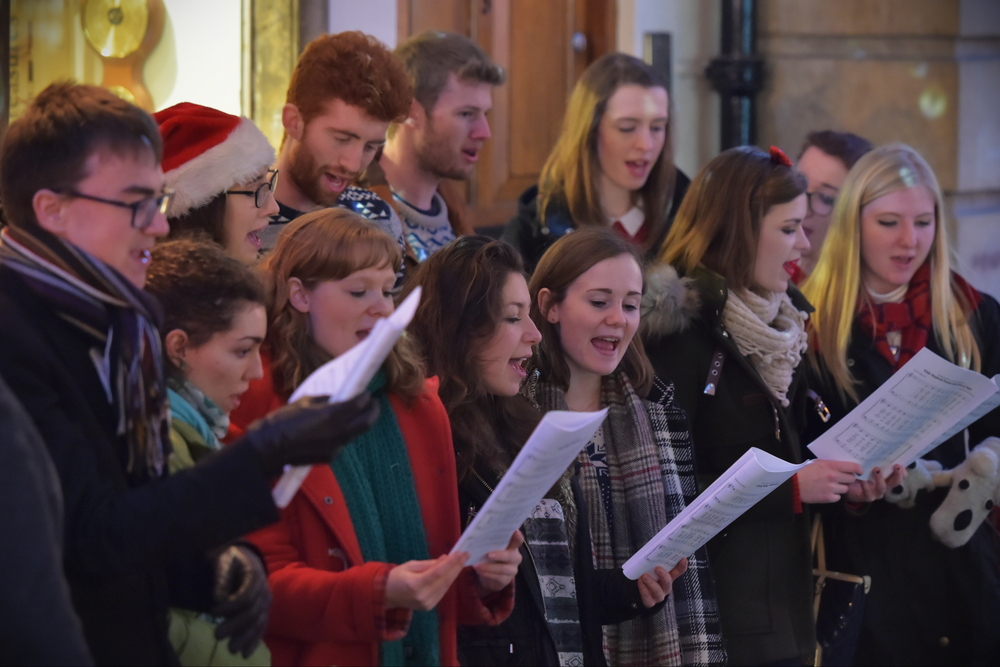 Father Christmas' Grotto
Finally, when you think of Christmas, you think of Father Christmas! On selected weekends between 23 November and 24 December 2023, meet Father Christmas for a fabulous experience in Father Christmas' Grotto. You'll be helping the elves prepare for an unforgettable Christmas!
Learn more about the dates on the Bath Christmas Market website.
To prolong the enchantment of this period, enjoy a magnificent self-guided walk on the theme of "Bath, the Home of Film and TV" with our Tootwalk feature, via the Tootbus app.
On that note, we wish you a very happy festive season!