Best restaurants in Bath to try in 2023
---
Looking for the best restaurants in Bath to try? Then you're in the right place! We've put together a delicious list of 7 must-try restaurants for you. Complete your taste journey by visiting the city's most iconic places with our Bath Discovery Bus Tour.
What are the best restaurants in Bath?
We've created a great list of restaurants, all renowned for their tasty and exceptional cuisine. From traditional and modern cuisine to seafood, vegan and Italian, you won't be disappointed! Here are the restaurants you'll be discovering (or rediscovering):
The Pump Room Restaurant
Sally Lunn's
Upstairs At Landrace
Montagu's Mews
Sotto Sotto
The Green Rocket
The Scallop Shell
The Pump Room Restaurant
British restaurant
Price : ££ - £££
Times : Daily, 10am to 4pm
If you're looking for a refined, authentic tea room experience, then The Pump Room is the place for you. This tea room and restaurant offers a range of services including breakfast, brunch and afternoon tea. You can enjoy classic British cuisine in an absolutely sumptuous atmosphere, right next to the Roman baths.
In the morning, enjoy breakfast with a selection of sweet and savoury pastries, such as carrot cake or savoury scones, or opt for brunch with poached eggs, a toasted muffin with grilled ham, smoked salmon or grilled mushrooms. Everything is always accompanied by a selection of teas, infusions or coffees of your choice.
You can also enjoy the inevitable afternoon tea, with a wide selection of sweet and savoury delights such as sandwiches, scones and other pastries, served with the tea or coffee of your choice. You can also add a glass of champagne or soft drink.
The restaurant also offers options to suit vegetarians, vegans and gluten-free diets.
Prices range from £9.25 to £37.50 depending on the option you choose. If you're bringing the kids, no worries, there are also children's menus.
How to get there ?
City Tour: Hop off at stop 1 Bath Abbey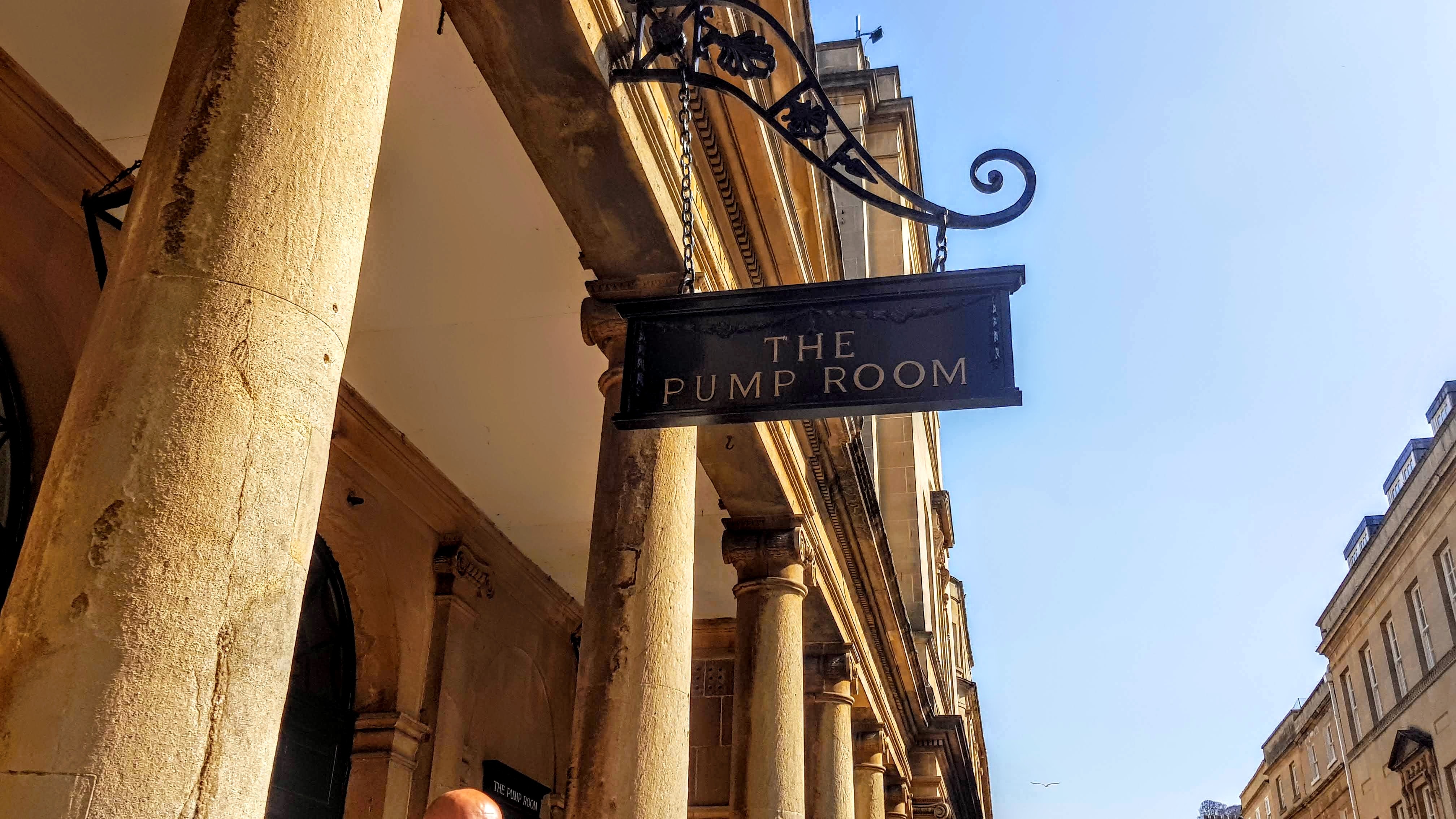 Sally Lunn's
British restaurant
Price : ££ - £££
Times : Monday - Sunday, 10am to 9pm
Sally Lunn's is more than just a restaurant. Located in one of Bath's oldest houses, this restaurant hides a museum kitchen, the real place where baker Sally Lunn created Bath Bunn, a regional speciality now known all over the world.
Here you can enjoy traditional British cuisine. Their specialities are Sally Lunn Bunns, served sweet or savoury, and the traditional "Trencher" dishes. Trencher bread, used in mediaeval times before the invention of plates, is an integral part of the dish and still marks British culinary traditions today. Meat or vegetable versions are served on this bread, accompanied by seasonal vegetables.
There is also a wide choice of toasts, soups and desserts, as well as a selection of teas, coffees, infusions and other drinks. Prices start at £9.6 for breakfast and £19.96 for dinner.
How to get there ?
Skyline Tour: Hop off at stop B Terrace Walk
Upstairs At Landrace
Modern British cuisine
Price : ££
Opening times : Monday - Saturday, from 7pm to 3pm for the bakery ; Tuesday - Saturday, from 12pm to 2.30pm and from 6pm to 9.45pm for the restaurant
Proudly listed in the Michelin guide, this bakery and restaurant specialises in sourdough bread made from local stone-ground cereals. The restaurant's produce is always fresh, sourced from local producers of meat, fish, vegetables and dairy products.
The morning is reserved for the bakery on the ground floor, where you can enjoy a good cup of coffee and freshly baked pastries. Lunch and dinner are served upstairs in a relaxed atmosphere, with traditional British and Mediterranean dishes, simple and delicious. The restaurant's special feature is that the menu changes every day, so it's sure to be a surprise! As for prices, expect to pay between £10 and £25 for each dish.
Please note that due to the age of the building, the upstairs is not accessible to wheelchairs or pushchairs.
How to get there ?
City Tour: Hop off at stop 9 Assembly Rooms or 16 Milsom Street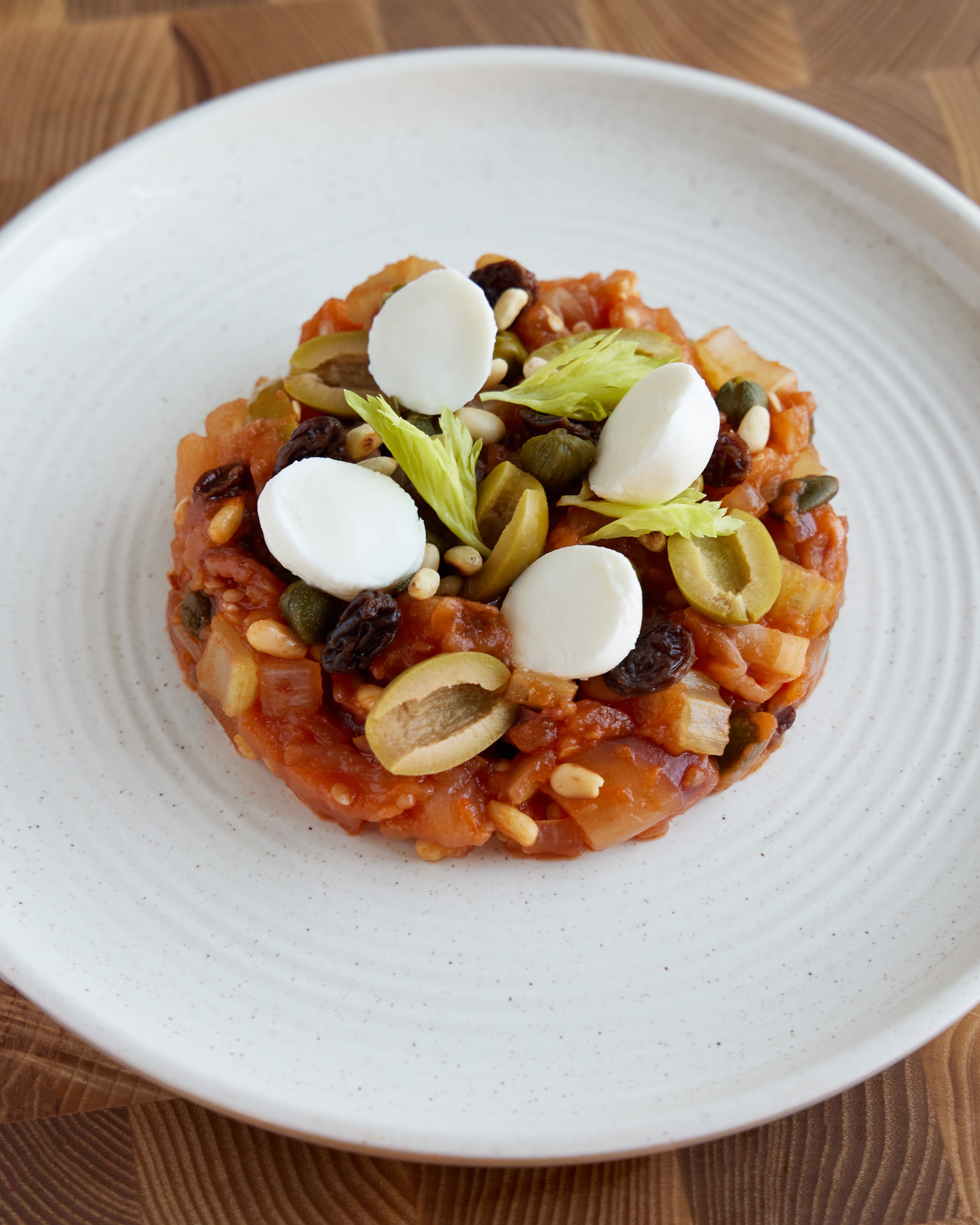 Montagu's Mews
British restaurant
Price : £££
Opening times : Monday - Sunday, 7.30am to 11pm
Here's another Michelin star: Montagu's Mews. Part of the 5-star The Royal Crescent Hotel and Spa, it could be just the place for an exceptional break on your tour of the city. The world-renowned Georgian-style establishment, designed by John Wood the Younger, is a UNESCO World Heritage Site.
The restaurant serves morning, lunch, afternoon tea and evening meals. You can enjoy your meal in a chic indoor setting or enjoy the fresh air in the magnificent garden or on the heated terrace. The carefully selected produce is sourced from local producers, using environmentally-friendly methods.
For an unforgettable meal, opt for the 9-course tasting menus, each featuring a different product, such as beef, cod, Douglas fir, cheese or rhubarb. Vegetarians and vegans are also welcome, with menus adapted to their diets.
Lunch prices range from £11 to £40, and main courses from around £25 to £40 in the evening. Tasting menus range from £85 to £95.
How to get there ?
City Tour: Hop off at stop 10 Brock Street or 11 Marlborough Buildlings
Sotto Sotto
Italian restaurant
Price : ££ - £££
Times : Tuesday - Saturday, 12 noon to 2pm and 5pm to 10pm
Twice voted Bath's best Italian restaurant, the restaurant invites you to enjoy its dishes in an intimate setting. Not far from the Roman baths, the restaurant is housed in a stone cellar, lit by candles, giving it a romantic atmosphere. Perfect for a romantic date! Here, quality comes first. In fact, all the products are local and are brought to life with simple but tasty cuisine.
You'll find all the classic Italian dishes such as bruschetta, pasta and risotto. You can also try specialities such as the "Scamone di agnello in crosta di pistacchi", a 10oz pistachio crusted rump of lamb with mixed root vegetables and Primitivo red wine sauce, or the "Pesce spada al salmoriglio", a fresh grilled swordfish, with roasted vegetables and salmoriglio sauce.
For dessert, there's the inevitable tiramisu, panna cotta or gelato.
How to get there ?
Skyline Tour: Hop off at stop B Terrace Walk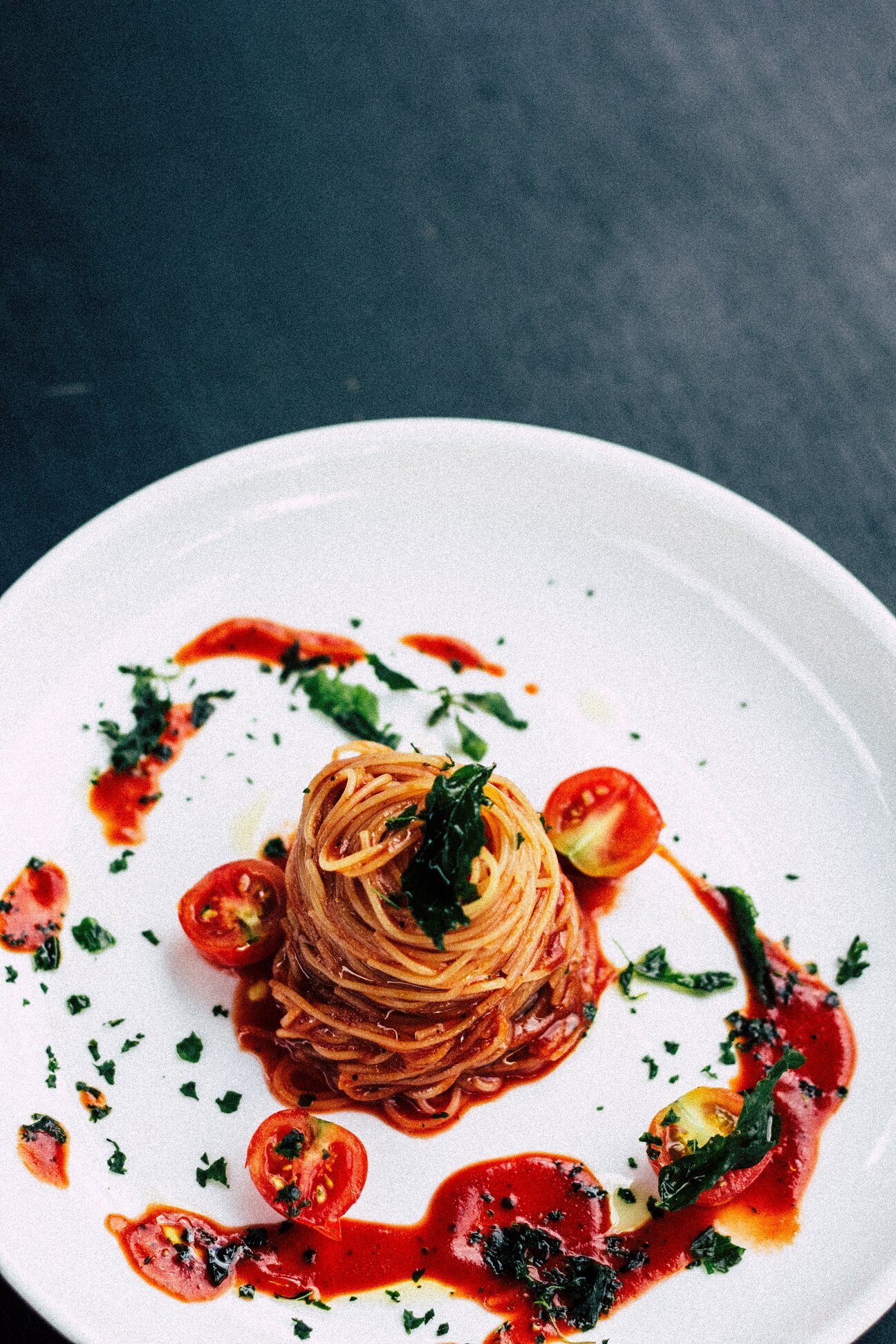 The Green Rocket
Vegetarian/vegan restaurant
Price: ££
Opening times: Monday - Thursday, 9am to 4.30pm ; Friday - Saturday, 9am to 9pm and Sunday, 9.30am to 4.30pm
If you're a vegetarian or vegan, this is the restaurant for you! This multi-award-winning café-restaurant serves up delicious, comforting breakfasts and plant-based dishes. Here, plants are brought to life with seasonal products from local businesses.
On the menu are tasty soups, mushroom burgers, artichoke and seaweed cakes and gnocchi trapanesi, with an almond, tomato, basil and mint pesto and a cashew nut and Brazilian parmesan cream. For dessert, try the vegan ice creams and the apple, berry and lavender crumble.
Expect to pay around £6.95 for breakfast, starters and desserts and £13.50 for main courses. The restaurant also offers options for gluten-free diets.
How to get there ?
Skyline Tour: Hop off at stop B Terrace Walk
The Scallop Shell
British seafood restaurant
Price: ££
Times: Monday - Saturday, 12 noon to 2.30pm and 4.30pm to 9.30pm; Sunday, 12 noon to 3pm
Now we're diving into the depths of the oceans with this seafood grill and fish and chip restaurant. You'll be welcomed into a warm and bright atmosphere, with decor inspired by boats and the beach. It's as if you were there! There's also a terrace lit by boat lights, with a net over your head.
You'll find the traditional fish and chips on your plate, as well as other delicious freshly caught fish and seafood such as grilled hake fillet or grilled whole sole. In fact, The Scallop Shell is supplied with sustainably caught seafood and vegetables from local farms.
The menu changes daily depending on the produce picked up from the market in the morning. If the catch is good, you can try the shellfish platter or fish to share, such as wild sea bass or monkfish tail, with homemade sauces and dips.
For families, the restaurant also offers children's portions. It's a great way to enjoy a meal together!
Expect to pay £12.50 for lunch and between £15 and £25 for evening dishes.
How to get there ?
City Tour: Hop off at stop 8 Queen Square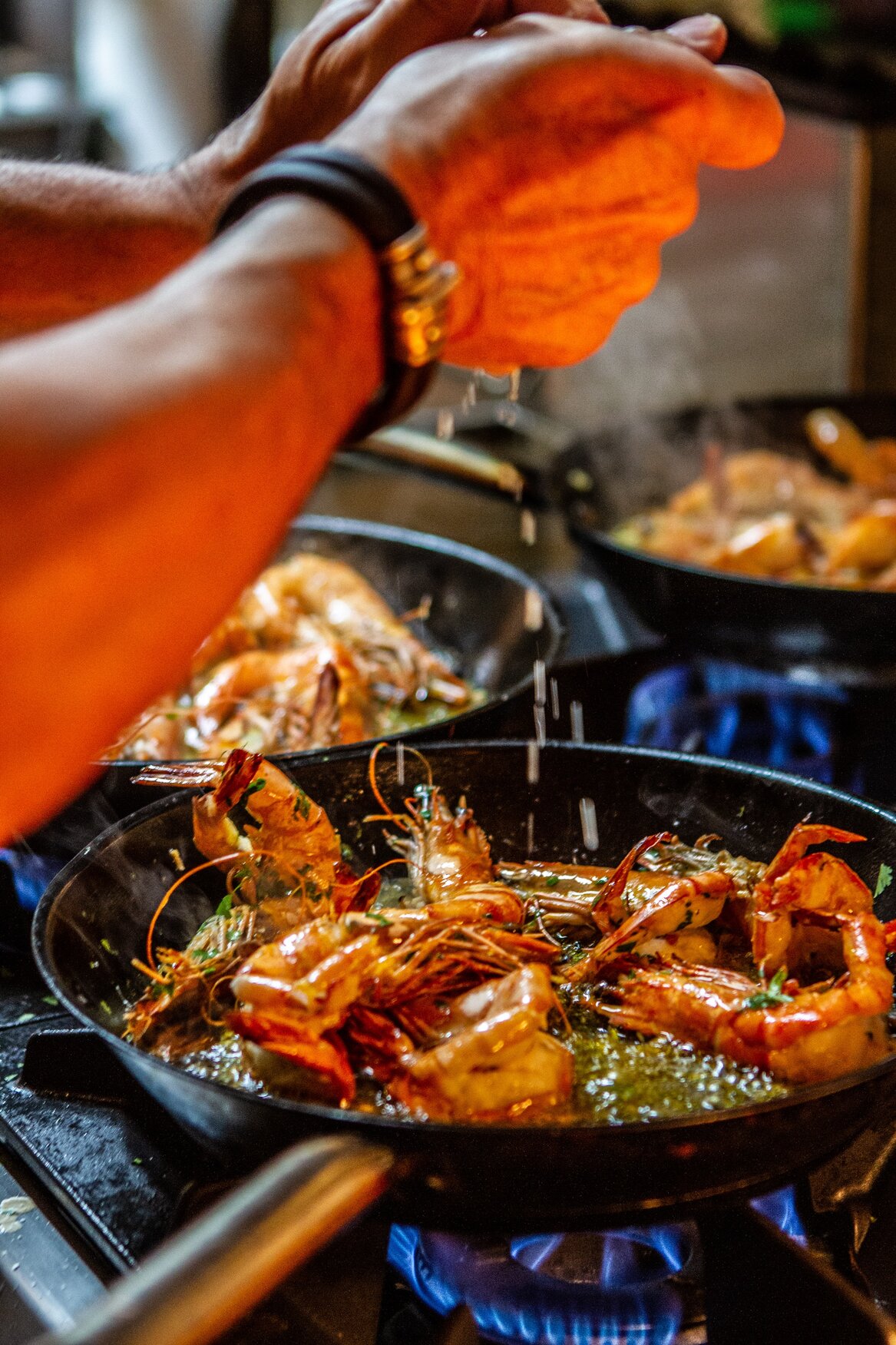 Continue your visit to Bath after those tasty breaks with our Tootwalk feature. Enjoy a guided walking tour of the city through the locations of famous films and TV series in less than an hour.