The Best Christmas Lights in London
---
One activity on everyone's list this Christmas has to be discovering the beautiful Christmas Lights in London that make the city light up and sparkle.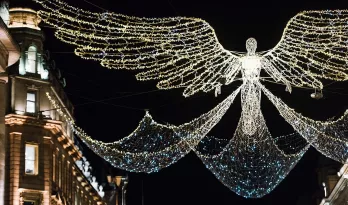 Christmas is the most magical time of the year, especially in London! Over the festive season the light displays transform the city into an elegant wonderland. One activity on everyone's list should be discovering the beautiful Christmas Lights in London that make the city light up and sparkle.
There are many festive activities on offer over the Christmas period: explore the Christmas Markets, go on a shopping spree to find the perfect gift for your loved ones, or treat yourself to a traditional British theatre experience with a Christmas inspired pantomime, ballet or Christmas carol concert…
Where to see the Best Christmas Lights in London
Nothing gets you in the Christmas spirit more than the sparkle of the festive street lights. Some of them are truly breath-taking, but London is a big city and it can be difficult to know where to go to admire the most magical ones. Here is our guide to the best London Christmas Lights, and how to get there!
Oxford Street
The lights on Oxford Street were traditionally inspired by falling snowflakes. They were recently replaced by brand-new ones LED screens. The show doesn't stop there, as the sparkly lights glitter above your head. The seasonal window displays lining the most famous shopping street in London are also a must-see.
How to get there:
Yellow route: stop 15 and 16
Blue route: stop 19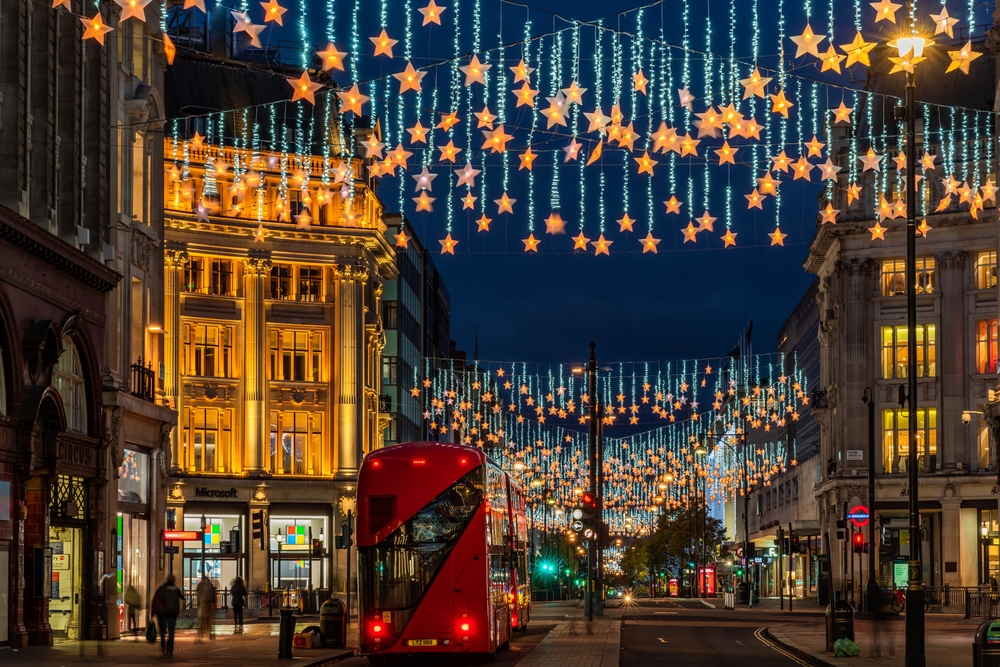 Regent Street's 'Spirit of Christmas'
Regent Street is home to the largest light installations in the capital, with its famous 'Spirit of Christmas' lights. The iconic angels are sure to impress you with their 17-metre wing spans twinkling in harmony to create a ripple effect along the street.
How to get there:
Yellow route: stop 1
Blue route: stop 6
Carnaby Christmas
The Carnaby Christmas lights are always the most distinctive in town. Last year's installation paid tribute to the strength, courage and kindness of Londoners during this difficult year, and two years ago they featured quirky Bohemian Rhapsody lyrics in bright neon. The next theme is yet to be announced, but we can't wait to see the most incredible lights in town!
How to get there:
Yellow route: stop 1
Trafalgar Square Christmas Tree
If you like Christmas Trees, you're in for a treat! The iconic Trafalgar Square is home to a giant Christmas Tree donated yearly by the city of Oslo, as a mark of gratitude for British support during World War II. It is decorated in traditional Norwegian fashion and its lighting signals the countdown to Christmas.
And if you're looking for a Christmas Market, you will find one of the city's best Christmas market just a stone's throw away in Leicester Square.
How to get there:
Yellow route: stop 2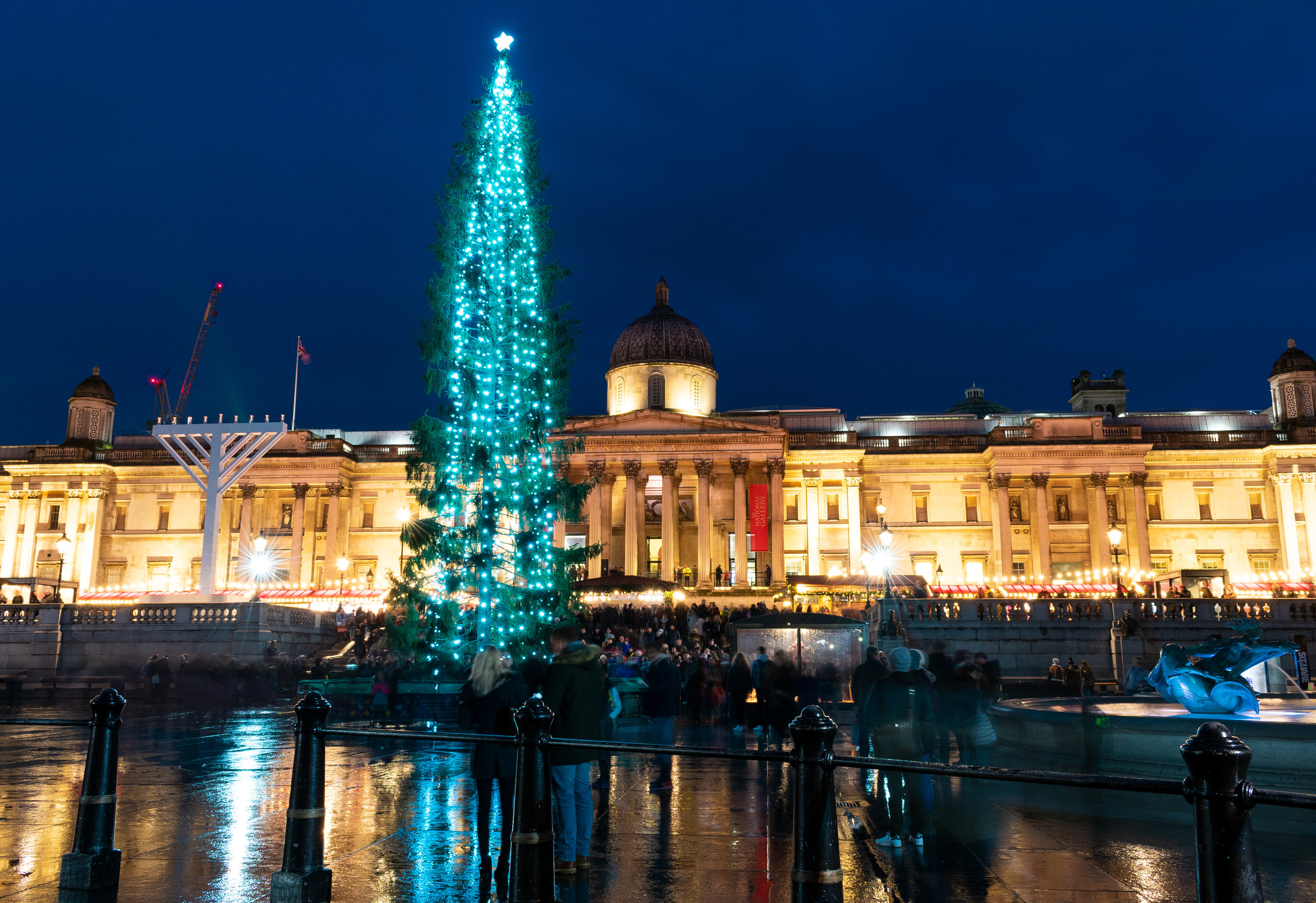 Covent Garden
Whatever the season, Covent Garden is a must-visit spot. It is packed with cute stores, great street performers and tasty restaurant. It gets even more charming at this time of the year with a massive Christmas tree, iconic mistletoe and glitter balls, and some surprise installations…
How to get there:
Yellow route: stop 5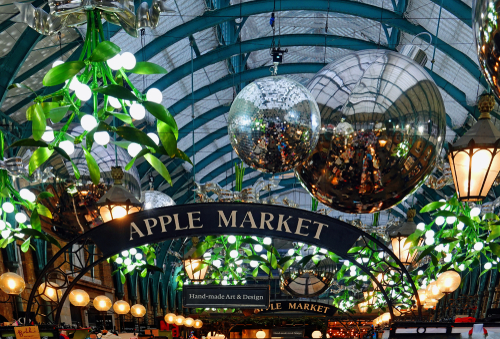 Bond Street
Got cash to burn? Or feel like doing a bit of window shopping? Why not head to Bond Street and rediscover this luxurious shopping district garlanded with spectacular lights for Christmas. Once you've admired the light displays, don't forget to take a look at the exclusive shops' seasonal decorations.
How to get there:
Yellow route: stop 1
Blue route: stop 6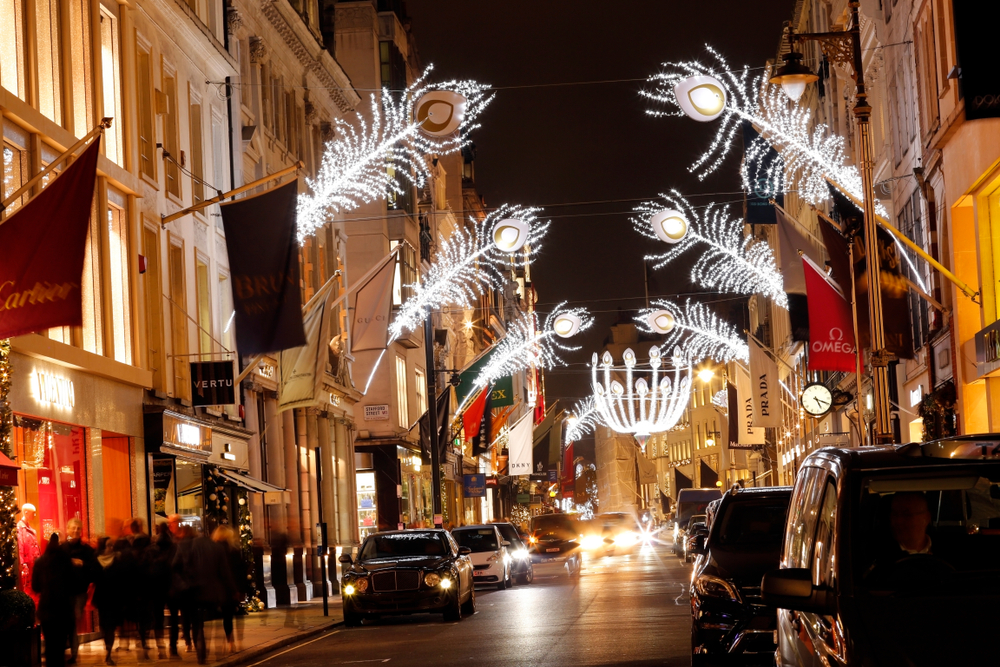 Christmas at Kew Gardens
Who said botanical gardens weren't worth a visit during the winter months? Kew Gardens lights up after dark with their magical winter trail that takes you around the park and through interactive installations that will delight the little and not so little alike. Don't miss the great Palm House Pound finale!
The trail is about 2.6km and takes about 75minutes to complete. Warm up with a hot drink and snack along the trail or head on down to one of the cafés once you've completed the trail. You will need to book tickets in advance.
How to get there:
Public transport: take the District Line from Gloucester Road (blue route: stop 12) or Victoria (yellow route: stop 12) to Kew Gardens station.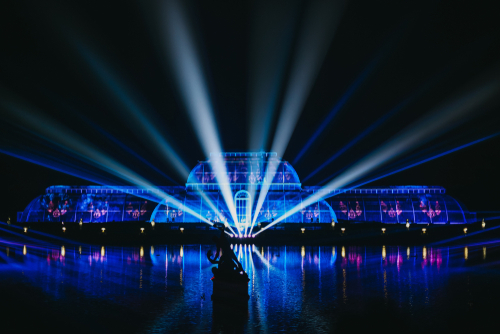 If you need help reaching any of these enchanting places, our lovely staff will be happy to guide and inform you!
To ensure you experience all the magic of the city and capture a glimpse of London's best Christmas Lights, hop on board the 45 minute non-stop Christmas Lights Tour. Enjoy amazing views of the capital from the top deck as you listen to fascinating live commentary. The perfect London trip to get you feeling festive and in the mood for Christmas.
And if you want to add some warm drinks to your tour, why not give a try to our wintery Bar Bus? Cosy up on the most original rooftop bar and enjoy the magic of Christmas with this adults-only Christmas Lights experience.