The best family restaurants in London
---
After enjoying a family visit to London on one of our open top bus tours, you will be looking for a place to eat with your kids. With lots of little mouths to feed, it can sometimes be difficult to find a restaurant which will cater to their taste and keep them entertained while you eat. Here are some ideas for family-friendly restaurants in London.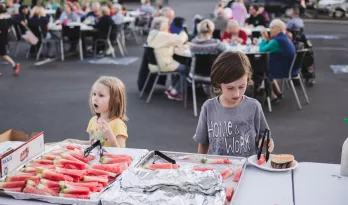 Restaurants in London For Younger Kids
When the little ones are tired from exploring the city and need refuelling, check out these child-friendly restaurants in London complete with special offers and activities.
Gordon Ramsay is a world-renowned chef, television personality and author. He owns a chain of restaurants under his name, founded in 1997. Of the 18 restaurants in London, two are Michelin-starred restaurants.
With a young family of his own, it is no surprise that Gordon Ramsay's restaurants cater well for children. He has 8 family-friendly restaurants across London and kids under 12 can eat free whenever they dine out with you. The Tilly's Treats menu is dedicated to children. It is inspired by Tilly Ramsay's cookbook and features favourites such as fish and chips, chicken nuggets, steak and chips, salad, beef and more. The menu varies in different locations and a children's meal would cost around £7. At the Bread Street Kitchen, kids can also take part in a pizza masterclass from £60 which includes 2 adult meals and pizza for 1 child.
Fun Family Restaurants in London
After a whole day in museums, kids just want to have fun! If you want a restaurant which combines feasting with fun, look no further! Enjoy a fun-filled family meal then visit one of London's top attractions with the kids.
For the ultimate child-friendly restaurant in London, All Star Lanes offers you a unique dining experience. This place combines family dining with bags of fun. The kids menu includes a kids meal, soft drink, dessert or shake and a game of bowling, all of this for £17.50! Choose from typical American diner favourites such as burgers, hot dogs, chicken, pasta, vegetarian and vegan options. There are four All Star Lanes in London which have different closing times for under 18s. Make sure you book your slot in the daytime or early evening for a fun family treat.
Enjoy the comfort food of America's Deep South at the Shrimp & Grill restaurant in London's West End. The setting is inspired by the hit film Forrest Gump, starring Tom Hanks. The themed restaurant serves dishes that reflect the Alabama setting of the film. This restaurant has a shop where you can buy Forrest Gump souvenirs, including t-shirts, caps, DVDs and number plates.
Step inside the Amazon Jungle in the heart of the West End for a delicious family meal. The Jungle Cave (initially known as Rainforest Café) on Shaftesbury Avenue is just as exciting to look at as it is to grab a bite to eat. Adults can enjoy a choice of American and International cuisine such as burgers, pasta, salad or steak and ribs from the grill. The Kids Menu includes a choice of burger, pizza, chicken, pasta or hotdog from £14.90. Or, go for the Total Explorer Menu for £17.90 which includes a main, dessert, soft drink and a wild gift.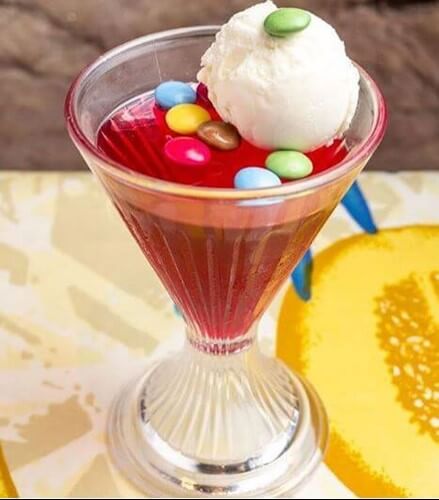 Restaurants in London For All of the Family
Discover the best family restaurants in London that everyone will enjoy. Check out some of London's attractive restaurants or enjoy a traditional Sunday lunch. If you're looking for ideas to fill your day, discover lots of things to do in London with the kids.
Giraffe is a family-friendly restaurant chain whose menu explores global food. Enjoy bhajis, gyozas, burritos, quesadillas, fish fingers, steaks, burgers. The kids menu for £3 includes main, pudding & soft drink. Add £1 for a smoothie. Giraffe's menu offers vegetarian dishes including the famous 'Hidden veggie pasta' and seasonal salads. Don't forget to take advantage of the £1 children's breakfasts!
Explore London's only rock and roll museum, The Vault, when you grab a bite to eat at the Hard Rock Cafe in Mayfair. This child-friendly restaurant in London is a cultural and culinary experience, with guitars from rock legends and a rock shop where you can buy your own Hard Rock Cafe memorabilia. The children's menu incorporates American style dining and includes hot dogs, burgers, pizza, fish, pasta and chicken dishes. Finish off the meal in style with a thick shake, hot fudge sundae or a root beer float.
Poppie's Fish & Chips Camden
Poppie's restaurant in Camden is renowned for serving some of the best fish and chips in the capital. You'll be delighted to see your children finish their plate as the restaurant offers small portions to suit their appetites. A section of the menu entitled 'Children's food' includes small portions of favourites, including cod bites and sausages with chips, which cost just £6.50 each.
To enjoy a traditional roast dinner head to The Florence pub on Herne Hill, opposite Brockwell Park, for a family-friendly meal in London. All kids' main meals cost just £7 each, including the Sunday roast. For dessert, kids can taste sticky toffee pudding and raspberry & white chocolate sundae. Well behaved children are welcome until 7pm and there are kids activity sheets available to keep them entertained. Dogs are also admitted at The Florence and when the weather is good during the summer, there is sometimes an outdoor bar and a BBQ.
Wahaca offers Mexican cuisine. Wahaca's affordable kids menu allows children to make their own tacos or grilled quesadilla sandwiches with cheese and a drink for £5.75. As well as the children's menu options, they have lots of reasonably priced small dishes that are perfect for sharing. The small plates are perfect for giving the kids a taste of something different. There are seven locations in London.
Finer Dining Restaurants for Kids in London
If you want to treat the kids to some finer dining or are travelling with teens, then the kids will love these fancy family restaurants in London. There are also lots of great activities for teens in London to discover during your visit.
Cafe Murano welcomes you in an Italian atmosphere. The restaurant offers a special children's menu, which costs just £10 and includes a chicken Milanese or a bowl of pasta, followed by an ice cream. The menus are deliberately crafted to the same high standards as the adult menu.
Dishoom is probably one of the coolest restaurants in London with its Irani-cafe-in-Bombay style decor, so even if you're not a fan of spice, go there for a quick cup of chai and be transported back to early 20th century colonial Bombay. The restaurant has five locations in London. The children's menu is small and consists of lightly spiced chicken thighs or Paneer and peppers served with Bombay potatoes and coleslaw with fruit juice.
Inamo is a cool neon-lit restaurant that offers futuristic entertainment and a menu of pan-Asian dishes. Your table becomes an entertainment centre: spy on the kitchen with the Chef Cam, play retro video games like Pong or choose your cutlery design. Ordering Asian cuisine via iPad will delight the children. The dishes (all to be shared) arrive via the friendly and helpful staff.
For a cultural child-friendly restaurant in central London, head to Masala Zone for delicious Indian cuisine. With colourful interiors and a selection of street food, curries, grills, thalis and desserts, there is plenty to love. The special kid's menu starts at £5.75 and includes un-spiced food, mini thalis and familiar favourites. There are also high chairs, buggy access, colouring books and crayons available. Try something deliciously different with Masala Zone at Covent Garden, Soho, Selfridges, Earls Court, Islington, Bayswater and Camden.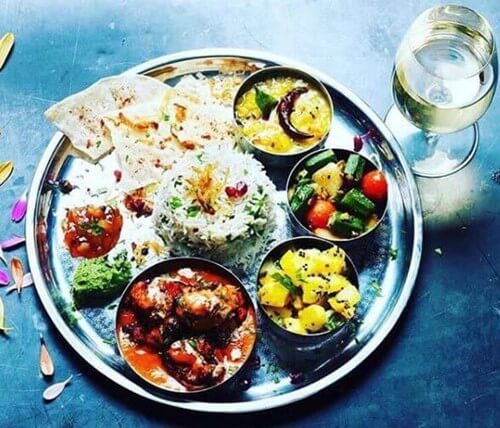 Try something new or choose good family restaurants in London that you know will tick all of the boxes. Travelling with kids can sometimes be daunting, so plan where you are going to eat and make reservations ahead of time so you can eat wherever you want to when you know your kids will be hungry.
Don't forget to make the most of your visit and show the kids London's most famous landmarks on our special Kids Tour. Book your family ticket now and discover London with Tootbus.