The best London museums for kids
When you're travelling around London with kids, it can be difficult to find somewhere that's fun, educational and indoors. Luckily, there are lots of great museums for kids in London which tick all of these boxes - and many that provide free family days out.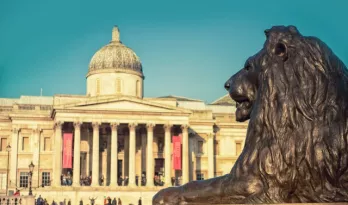 With a Tootbus ticket, you can see all the museums and explore with an open-top bus tour of London. Discover the best museums for kids in London and plan a day out for the whole family.
Natural History Museum
Where: Kensington
How Much: Free
Opening Times: 10am - 5.50pm daily
Not only is the Natural History Museum the best dinosaur museum in London, but it's also home to Hope the blue whale. Get hands-on at the 'Investigate' science centre, meet a T. Rex in the dinosaur gallery and feel the earth shake beneath you in the earthquake simulator. With so many family-friendly exhibitions, there is something for kids of all ages.
Science Museum
Where: Kensington
How Much: Free to enter with ticketed events & activities
Opening Times: 10am - 6pm daily
The Science Museum is both fun and educational, making it a great museum for kids in London. Walk through the digital evolution, learn about how maths has shaped our world and discover the Marvellous Mistakes storytelling sessions for under 6s. Get more out of your day and visit some ticketed events such as the Wonderlab interactive exhibits, immersive VR space descents or IMAX cinema experiences.
London Transport Museum
Where: Covent Garden
How Much: From £15 - under 17s go free
Opening Times: 10am - 6pm
Does your little one love playing with cars or going on the train? Then there is no better museum in London for your kids than the London Transport Museum. There are family events throughout the year as well as daily exhibitions and activities. These include a Family Station where kids can choose an activity leaflet on arrival, an interactive play area for children aged 0-7 and, of course, there's a huge collection of trains, buses and cars to see.
Harry Potter Museum London
Where: Leavesden
How Much: From £38 per person
Opening Times: Tour times differ each day
Ready to be swept away into the wonderful wizarding world? Then you need to head to the Harry Potter Studio Tour. The vast collection of sets, costumes and props make this a truly immersive experience for older children, younger children and adults alike. Walk along Diagon Alley, fly a broomstick and dress up in house robes at the Harry Potter museum whilst enjoying a magical experience for the whole family. Afterwards, jump back onto your London bus tour and continue your adventure!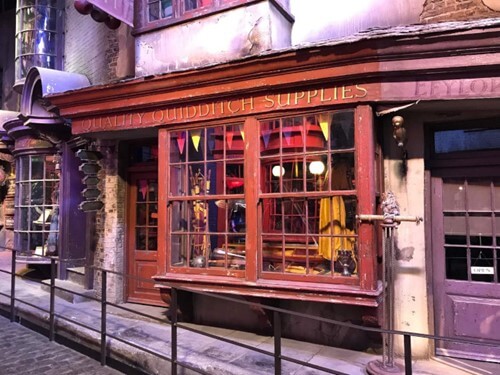 Discover Children's Story Centre
Where: Stratford
How Much: £6.50
Opening Times: 10am - 5pm
Play, learn and create your own stories at Discover Children's Story Centre. The Story World and Garden is made up of two floors for playing and creating stories. Or, you can head out to the adventure playground where younger kids can play with giant musical instruments or sail away on a pirate ship. There are also seasonal events centred around popular children's books, making this one of the best London museums for toddlers.
Museum of Childhood London
Where: Bethnal Green
How Much: Free
Opening Times: Temporarily closed
With visiting exhibitions and toy collections spanning over three centuries, the V&A Museum of Childhood is a great children's museum in London for kids and adults alike. See the vast collection which includes clothing, construction toys, dolls, must have toys and much more. Additionally, there are free arts, craft and storytelling sessions as well as movement workshops for under 5s and SEN sessions.
Doctor Who Museum London
Where: Upton Park
How Much: From £2
Opening Times: 10am - Last entry 4.15pm
Doctor Who has been a family favourite since the 1960s and you can take a look behind the scenes at The Who Shop. Take a photo of the little Doctor Who fans in your life as they step through the Tardis and into the museum. You will find props, costumes, original scripts and production documents and there is a guide on hand to answer any questions. Don't forget to visit the shop where you can purchase a range of Doctor Who gifts.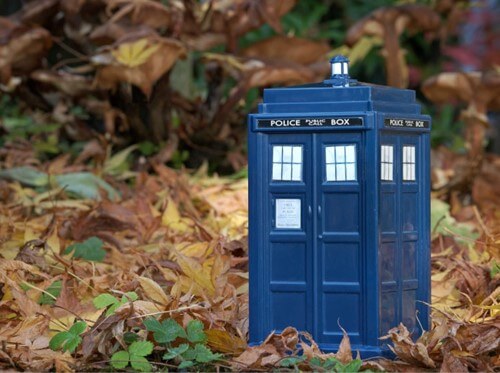 British Museum
Where: Bloomsbury
How Much: Free
Opening Times: 10am - 5.30pm
Use technology to explore the British Museum with the whole family or stick to kids activity maps and backpacks. Discover ancient history with exhibitions from around the world including the Greeks and Romans, Middle East, Asia and the Americas. You can also download the app and use the family audio guide or navigate your way around the museum with a family activity trail.
Horniman Museum
Where: Forest Hill
How Much: Free
Opening Times: 10am - 5.30pm
This family-friendly museum is free to enter and has beautiful gardens to explore. There is a music collection, natural history collection and a hands-on exhibition gallery where kids can dress up, touch and discover fascinating objects. You can take your trip further with a combined Aquarium and Butterfly House ticket from £6 or book tickets for seasonal workshops and events.
National Maritime Museum
Where: Greenwich
How Much: Free
Opening Times: 10am - 5pm
Play in the free AHOY gallery, visit the interactive Sea Things gallery or take a selfie at Nelson's Ship in a Bottle at the National Maritime Museum. There is plenty to see and do at this museum and you can extend your visit to include the Royal Greenwich Museums. The Day Explorer ticket includes the Royal Observatory, Cutty Sark and the free museums with various child-friendly shows and exhibitions.
Once you have immersed yourself in history, play and fun at London's world-class museums, it's time to explore the capital outdoors! Book your Kids Tour ticket to see London from the comfort of a sightseeing bus and introduce the little ones to the city.