The Best Karaoke Bars in London
---
It's time to clear your throat, choose a banging tune and sing at the top of your voice in some of the best London karaoke bars! Sing your heart out by night, and by day you can explore the city in comfort on a Tootbus tour.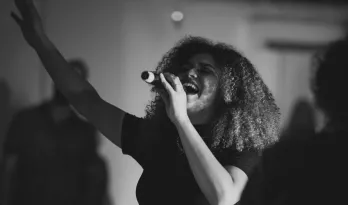 1. Bunga Bunga
Where: Battersea
Paying homage to the playful side of Italy and the inner party-animal of eccentric politician Silvio Berlusconi, Bunga Bunga transforms into a fun karaoke venue on some weekdays. You'll be handed a karaoke song menu when you arrive and then you can sing your heart out in front of your adoring fans. Live entertainment is an integral part of the Bunga Bunga experience with a variety of acts including opera singers, Italian gypsy bands, Elvis impersonators and drag queens! You can also hire a private karaoke room to sing your favourite songs in the comfort of a more secluded atmosphere. From cheeky political caricatures to Roman busts on the walls and vintage mopeds, the bar-pizzeria offers you delicious food and drinks as well as a fantastic experience.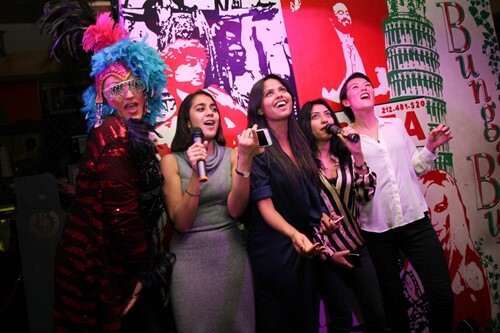 2. Karaoke Box
Where: Mayfair, Smithfield and Soho
One of the top places to go for a good old sing-song is Karaoke Box which has four locations to enjoy karaoke in London. All rooms feature selections of over 35,000 English songs, which are updated every 3-6 months, with additions of Spanish, French, Italian and Bollywood songs. Each room has a different selection of songs with some rooms offering Russian, Japanese and Arabic songs in addition to English ones. With two microphones per lounge, you can perform your favourite duet tribute acts whilst you dress up in an array of props!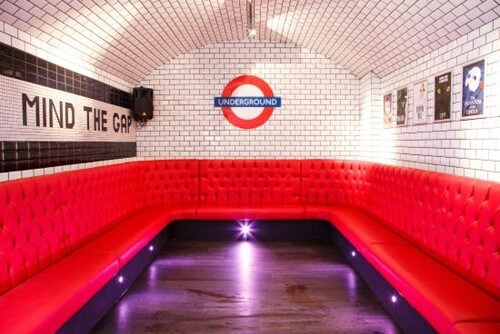 3. Lucky Voice
Where: Soho and Islington
If you're the kind of person who loves to sing into a hairbrush in the shower, then get yourself down to Lucky Voice. With private 'pods' for groups of 4-12 people to belt out a range of classic hits, you'll be sure to have an entertaining evening! You can tuck into pizza and nibbles whilst sipping drinks from an ever-so extensive menu including spirits, shots, wine, beer and many more. With almost a million songs on the playlist, there will be something for you to sing-along to!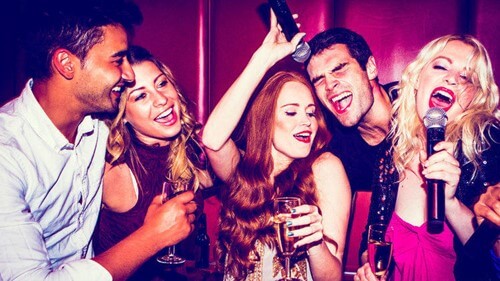 4. The Old School Yard
Where: London Bridge
If you love cocktails and singing then The Old School Yard is your perfect evening! With private karaoke rooms in London for up to 15 people per group, you can sing from 72 pages worth of well-known and lesser-known hits. Whether you want to come with a group of friends, work colleagues or celebrate a hen party, you're sure to have a great time. If all of that singing isn't enough for you, The Old School Yard also offers a cocktail masterclass so you don't have to just drink them, but you can also learn how to make them!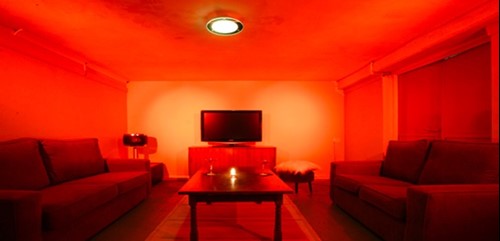 5. Brazen Monkey
Where: Leicester Square, Archway and Holborn
Brazen Monkey is the place to be if you want to sing with a large group of friends. With rooms catering from 4-100 people, you can fully immerse yourself in that ultimate party experience. Choose from a selection of over 60,000 songs from all over the world and showcase your musical talent whilst eating and drinking from their menu!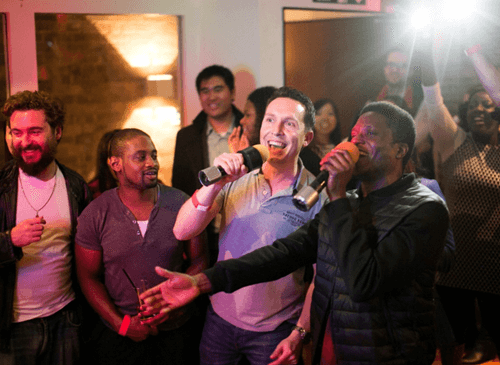 Show off your vocal skills and sing the night away with friends and family at a karaoke bar in London. When your feet are sore the next day from dancing and singing all night and you just want to chill out, take a Tootbus tour of London and take in the sights from the comfort of our buses.