Things to do in London on a Rainy Day
---
We've come up with different things to do in the city in a downpour. So, hop-on a Tootbus London tour and take your pick out of our 40 city hotspots.
Museums
The city has so many museums that are highly recommended. Aside from being a dry place to take cover in heavy rain, they have something for all ages to enjoy.
1. The Science Museum has some highly interactive exhibits that are great for captivating the interest of children. Permanent exhibitions are free of charge but some events, activities and exhibitions will require you to purchase a ticket.
2. The Natural History Museum is a place of wonder and is renowned across the world. Go beneath the waves and discover the extraordinary lives of whales- on for a limited time only. Once again admission is free, with a charge for some temporary exhibitions.
3. Home to over 4.5 million objects, the Victoria & Albert Museum is the world's largest museum of art and design. Admission to the museum is free of charge all year round.
4. A well known public institution, the British Museum documents human history, art and culture. Special exhibitions this winter include Scythians Warriors of Ancient Siberia and Living with the Gods: People, Places and Worlds Beyond. Escape the rain and enter the museum free of charge.
5. If you get caught in a downpour in Greenwich, the National Maritime Museum is a great place to seek cover. As with many London museums, entry is free of charge and adults are asked to pay £9.60 for access to special exhibitions.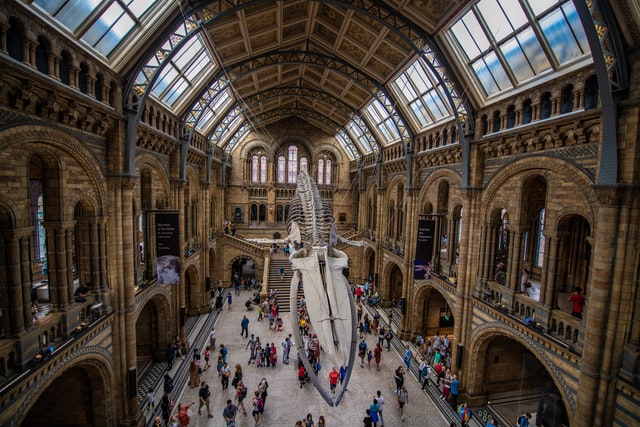 Cafes, Pubs and Restaurants
When the heavens open, take the opportunity to eat, drink and be merry at one of London's many eateries and establishments. We've listed a few cafes, pubs and restaurants that offer something a little bit alternative.
6. Kick back with a range of local craft beers, ales and ciders, enjoy some delicious food and challenge yourself to a board game at Draughts Board Game Café. With over 600 board games to choose from, that shower outside will soon pass.
7. Instead of having a meltdown when it starts to rain, why not visit Meltdown instead? Meltdown is the ultimate bar for gamers, offering free to play PCs and consoles. Games include League of Legends, Hearthstone, DOTA 2, Starcraft 2 and much more. So come in out of the rain, enjoy a drink and a whole afternoon of gaming!
8. If you're feeling creative, head to Pottery Cafe, where you can make and paint your own ceramics and enjoy a warming hot drink. This place is a perfect escape for families with crafty kids. The Pottery Cafe has studios around London so check which address is best for you before you go.
9. Overlooking the River Thames, The Grapes features in The Good Pub Guide and serves up scrumptious pub grub; it's the perfect pick me up for a wet afternoon. Located in a peaceful neighbourhood, it is one of the oldest pubs in the city and definitely worth a visit.
10. Is it a rainy evening in Central London? Go to Bounce and release your inner child. Combining sport, entertainment and socialising, this popular London haunt offers Ping Pong, trendy cocktails, karaoke and their brand new game- Wonderball!
Indoor Markets
There's nothing better than going for an amble around one of London's markets. As many of them are indoors, it's a perfect activity rain or shine!
11. Books, music, art, fashion and jewellery- not to mention the delicious food stalls that succeed in enticing food fanatics from all over London. Camden Lock Market is an eclectic mix of stalls and is a joy to explore in any weather.
12. It's no secret that Borough Market is the place to go if you're wanting to experiment and try both local and international cuisine. Located next to London Bridge, it's the city's most renowned food and drink market.
13. Arts & crafts and fashion & food; that's what Old Spitalfields Market offers its visitors. Open seven-days-a-week, it is a space for all and is surrounded by quirky independent retailers and coffee shops.
14. Located in London's West End, Covent Garden is an elegant space filled with a mixture of high street and designer shops. In The Apple Market, you'll find a nice selection of artisan stalls and handmade goods.
15. Set within a World Heritage site, the historic Greenwich Market offers a selection of boutique shops and has a great choice of independent cafes, takeaway food, gastropubs and swanky wine bars.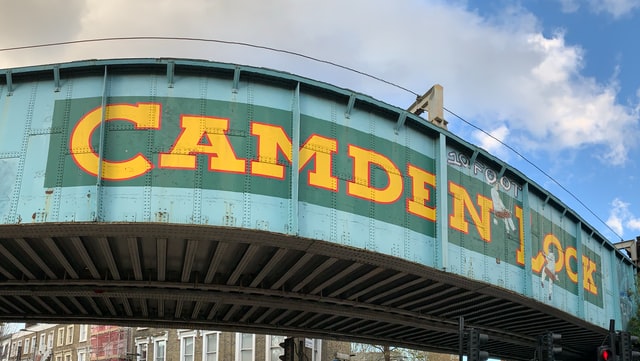 Shopping Centres
A rainy afternoon is a perfect excuse to shop until you drop! There are lots of undercover shopping centres to choose from if you don't fancy traipsing up and down Oxford Street in the drizzle.
16. If it's a dreary afternoon, then head to Shepherd's Bush and wander around Westfield Shopping Centre. Westfield has a huge choice of stores ranging from fashion and homeware to electronics. If you have the kids in tow, there's even children's stores, entertainment and eateries that are especially for little ones!
17. Not only does Canary Wharf offer a great selection of shops, it has plenty of places to eat and drink and its own cinema. Canary Wharf is also known for its selection of arts and events which it hosts all year round- so be sure to check what's on.
18. Head to Shoreditch and check out Boxpark, London's pop-up mall. This place is constructed entirely from refitted shipping containers and offers an interesting mix of modern street food and local and global brands.
19. On the Northern fringe of Central London, you'll find the popular Angel district. This place has a fantastic cultural atmosphere and in amongst the various bars and restaurants, you'll find Angel Central Shopping Centre. Here you'll be able to surround yourself with all of your favourite retail brands under one roof.
20. If you're looking for a luxury shopping experience then head to Duke of York Square which is situated in the heart of Chelsea. It has a mixture of boutique and designer stores and is home to Europe's largest Zara store.
Indoor Attractions
Even some of London's tourist favourites can be enjoyed in the rain. Here are a few popular attractions that offer indoor fun!
21. The Shard is a popular London attraction that can be enjoyed all year round. The 95-storey skyscraper offers fantastic views of London- even on a cloudy day. Check out The Original Tour's discounts and deals now!
22. Give yourself a scare at The London Dungeons, one of London's must-see attractions. Delve into the city's dark past and journey back to a time where the plague raged through the city and Jack the Ripper lurked in the darkness of the shadows.
23. Explore the Tower of London; a fortress, palace and infamous prison! There's plenty to keep the whole family busy at this top attraction. See the Crown Jewels and enjoy a host of exhibitions that will teach you everything you need to know about the famous landmark.
24. On a rainy day why not embrace the water theme and visit the Sea Life Centre.
25. Join your favourite characters on Shrek's Adventure; a Dreamworks tour like no other! An immersive walkthrough experience, Shrek's Adventure will lead you to Cinderella's castle, a Pinocchio rescue mission and a trip to see the Muffin Man.
26. The home of waxworks! Spend your afternoon at Madame Tussauds, where all your favourite celebrities come to life. Get papped next to the likes of Brad Pitt, David Beckham, Angelina Jolie and Kim Kardashian.
27. Wait out the rain and enjoy a ride on The London Eye. As the world's largest cantilevered observation wheel, The London Eye is a major focal point of the city's skyline.
28. At Greenwich Museum you'll also find the Royal Observatory Planetarium. Take a tour of the universe and experience the wonders of space and the universe. This is a truly unique attraction that the whole family can enjoy.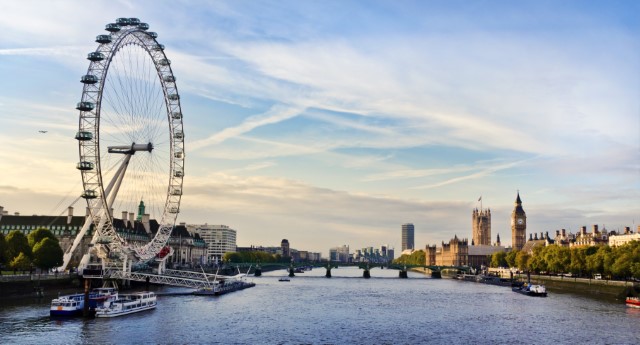 Activities
Looking for something a bit more hands-on? Maybe you want to challenge yourself? Or maybe you are searching for a rainy day activity that will let the kids run wild? We've got you covered.
29. Escape rooms are hugely popular all over the country as they provide a fun, exciting activity for all ages. Let's face it, there's no easier way to escape the rain than being locked in a room for an hour! Check out clueQuest and London Bridge Escape Room for the best experience in the city.
30. Why not put your bowling skills to the test at one of London's bowling alleys! There's plenty of choices when it comes to booking a lane. All Star Lanes offers retro- American surroundings while Namco Funscape comes complete with games consoles, dodgems, Ping Pong and Pool.
31. Throw on a pair of skates and visit London's international-sized Lee Valley Ice Centre. Open seven-days-a-week, this ice-skating rink is family friendly and provides skate aids for smaller guests!
32. On a rainy afternoon, let the kids blow off some steam at Flip Out! Calling all budding trampolinists, free runners, circus artists and gymnasts; enjoy an afternoon on the biggest trampolines, stunt box zones and dodgeball arena.
33. Ordinary golf just isn't challenging enough.. so try your hand at Junkyard Golf instead! With mad slides, a hall of mirrors and UV garage, you'll definitely struggle to get a hole in one. Under 18's must be accompanied by an adult and are welcome Sunday to Wednesday before 7 PM.
Cinema
Cosy up with a film and a tub of popcorn at one of London's cinema spots- there's plenty to choose from!
34. Take a trip to Screen On The Green in Islington. Part of Everyman Cinemas, it is part of an independent network of boutique screens. Click here to see upcoming shows.
35. The Greenwich Picturehouse is an independent cinema screening mainstream and foreign films. It also has a bar and two restaurants within the complex.
36. One of the oldest cinemas in the country, Electric Cinema in Notting Hill. Make yourself at home in a leather armchair, complete with a footstool and a side table. Check out the latest screenings here.
37. Ciné Lumière has established itself as one of London's world cinemas. Mainly specialising in French films, Ciné Lumière is part of Institut français, a worldwide network that encourages cross-cultural exchange.
Theatre
Everyone knows that if you're a fan of theatre, London is the place to go. So, when the heavens open, see what's on at the city's most renowned theatre venues.
38. The Globe Theatre hosts unique plays all year round. A stunning location situated in Southwark, this year's showings include Twelfth Night, Look About You and A Comedy of Errors. Click here for full listings.
39. If you want variety then the Young Vic Theatre has plenty to choose from. This year features The Death of a Salesman, Ivan and the Dogs and Fairview. Of course, there's lots more going on but you'll have to visit their website for more information.
40. Are you wanting to experience a West End classic? See what's on this winter at New London Theatre. This year's headlining shows include School of Rock the Musical, The Phantom of the Opera and Matilda the Musical.
Don't let a bad weather forecast put you off visiting London. Simply purchase a Tootbus tour below and explore the countless number of things to do in the city on a rainy day.