Top 10 of the best bars in Soho, London
---
Soho is one of the most vibrant and lively places in the capital, so whether you're thirsty for wine, exotic cocktails or premium spirits, you're sure to find the bar for you! Take advantage of our London Discovery tour to get to this lively area.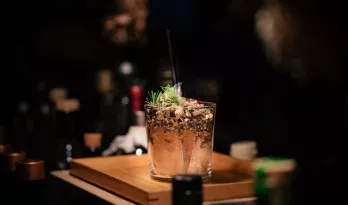 Which bar to go to in Soho?
A trendy and lively district, Soho is the ideal place for a successful evening out. But in the midst of all these trendy and unusual bars, it's easy to get lost. Luckily, we've got you covered with a short, non-exhaustive list of bars not to be missed in Soho.
1. Disrepute Soho
Disrepute is the swishest addition to the Soho bar scene and the home of some excellent cocktails. Tucked away at the bottom of a red velvet staircase in Kingly Court, Disrepute is perfect if you're looking to stock up on cocktails, optimistically prepare for the perfect first date, or enjoy a good old-fashioned cocktail around 1am on a weeknight.
With a cheerful 60's vibe, the enigmatic cocktails are sure to get your taste buds excited, and with each 'speakeasy' cocktail served with a separate coded sheet so you can find out exactly what's gone into your drink, you'll sure go away with a story or two to tell.
Although technically a members-only bar, they do accept walk-ins, however they recommend booking early to avoid disappointment.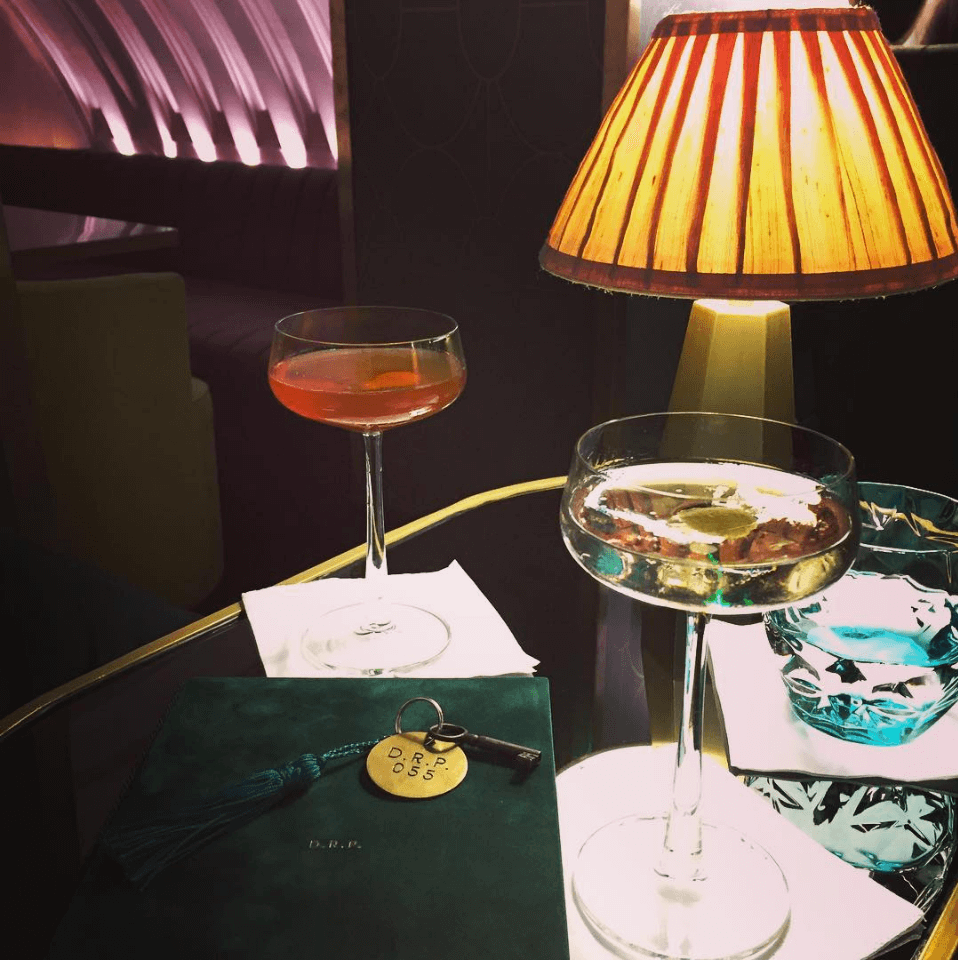 https://www.instagram.com/p/BQ_KKMCBwfn/?tagged=disreputebar
2. Aqua Spirit
Set up on top of the iconic former Dickens & Jones store, Aqua Spirit is widely recognised as one of the finest eating and drinking destinations in London. Not only does the bar offer stylish surroundings, Asian-inspired interiors and a mesmerising rooftop terrace that offers beautiful views across all of London, but this is also THE place to be if Alfresco drinking is your thing.
If you get a little hungry, inside Aqua Spirit you'll find an impressive restaurant where you can dine or perch at the bar. You'll also find a fine selection of bar snacks. Aqua Spirit does not accept bookings so be sure to arrive as early as possible as it's a very popular drinking spot, especially during the summer months.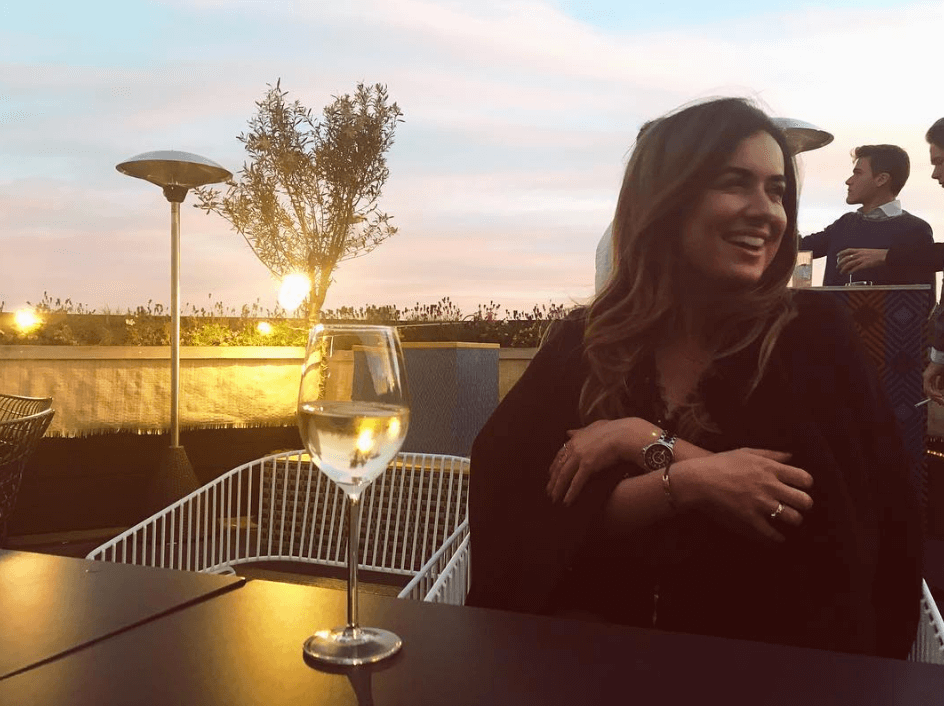 3. Ham Yard Hotel Bar
Ham Yard Hotel is a flagship hotel from the Firmdale group who also run Covent Garden Hotel, Soho Hotel, Haymarket Hotel & Charlotte Street Hotel.
Their courtyard has tables for outdoor dining, however, they do reserve tables by the bar for customers on a first come first serve basis.
With a bar stocked with only the most premium of spirits, exotic cocktails to choose from and the finest of wines, you won't leave thirsty. Just be careful to watch the tab as most drinks are priced on the wrong side of ten pounds.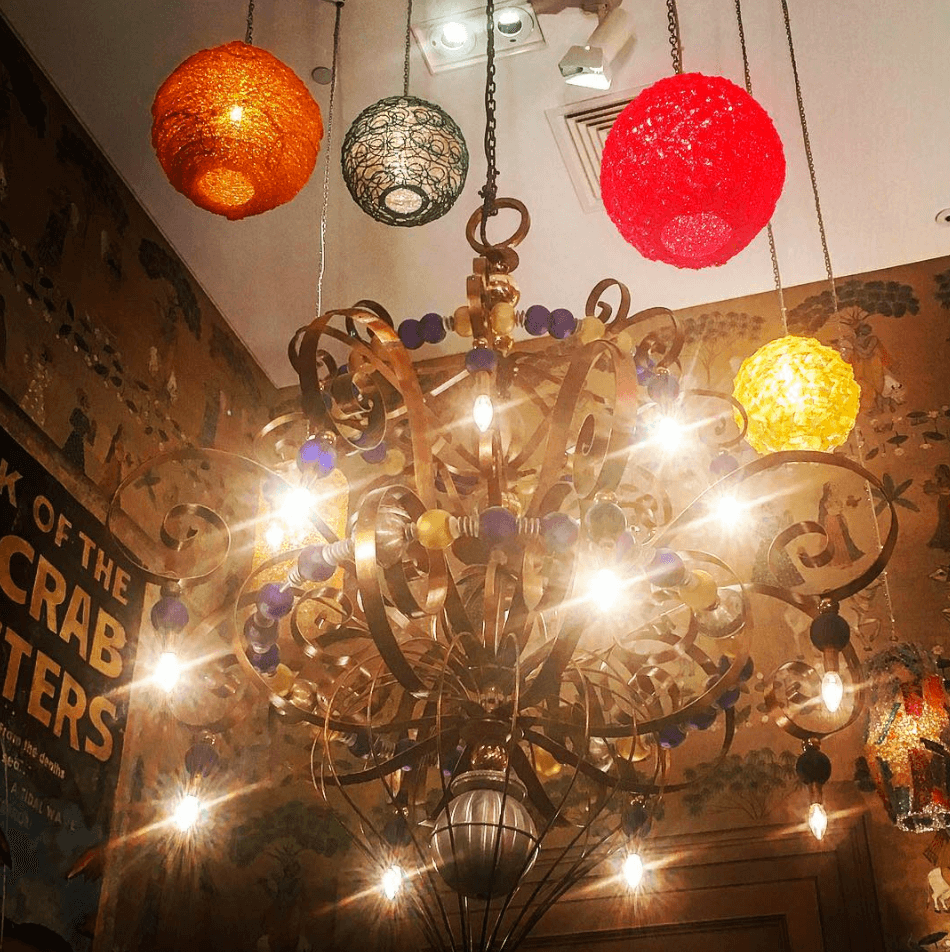 https://www.instagram.com/p/BWabnOoFzZG/?taken-at=296082300
4. Basement State
Bringing a hearty dose of Parisian chic to the centre of Soho, Basement State is the go-to bar if you're after a delectable range of cocktails followed by some hardcore dancing towards the end of a colourful night in Soho.
The bar was started by two friends who love well-made drinks, decadent desserts and meaningful music in equal measure. With its dark wooden furniture and exposed brick walls, it is a welcoming space where you can enjoy exciting music to enhance your summer evenings with friends and family.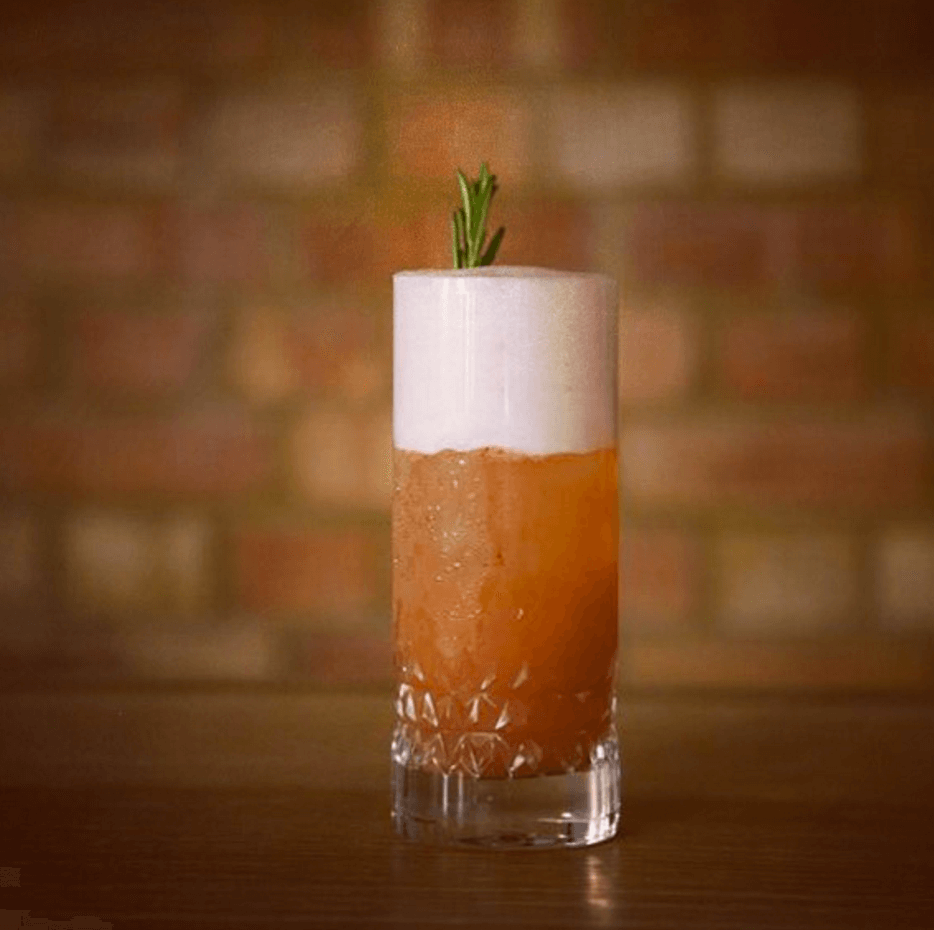 https://www.instagram.com/p/BT3NxjSFvQm/?taken-at=390494601
5. The Rum Kitchen
This Caribbean-inspired kitchen found in the heart of Soho has a cool beach shack vibe with a focus on rum & reggae.
This is the perfect destination if you're after a bite to eat too as they deservedly have a reputation for offering the best jerk chicken in the area. Take advantage of the Notting Hill carnival to visit this address and prolong the Caribbean atmosphere.
After all, you know a bar/restaurant must be good if the likes of Prince Harry, the Beckhams, Harry Styles & Rita Ora often frequent there.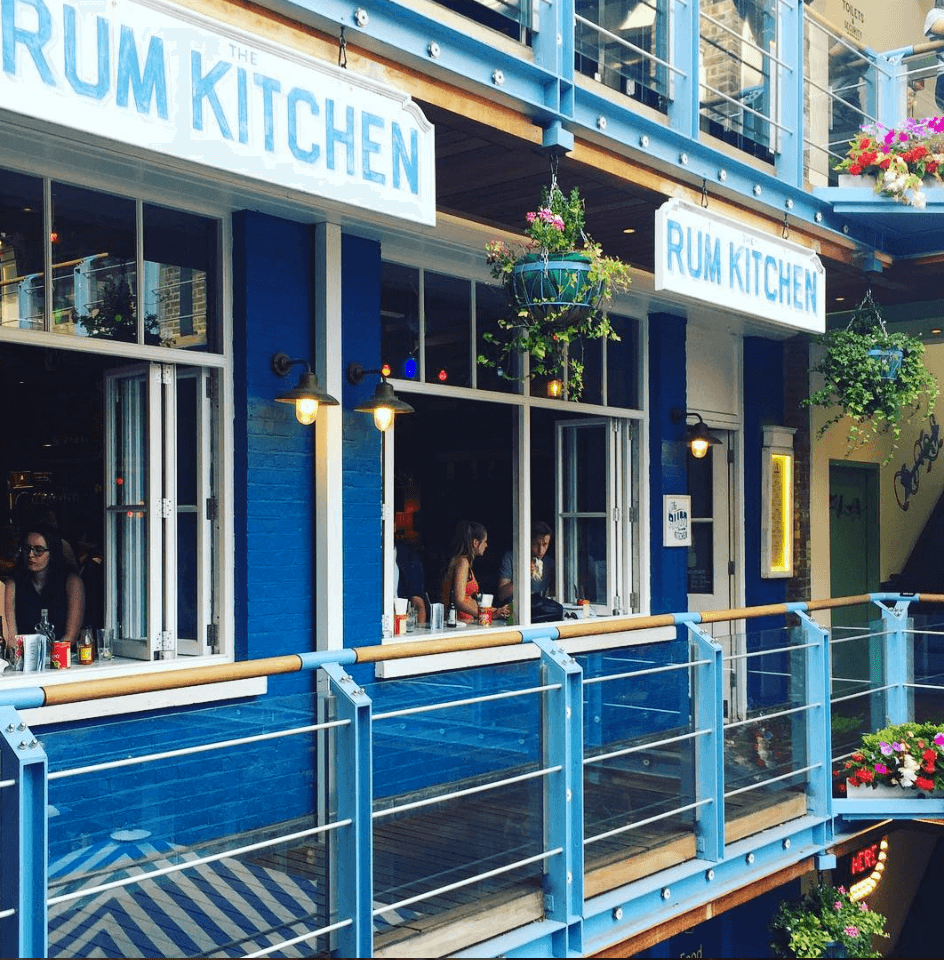 6. Simmons
Simmons Bars is the UK's largest independent cocktail bar group, with 21 bars in central London and growing. They are renowned for being the best party bars in London and for offering an unbeatable 5 hour Happy Hour every day of the week.
Located in the heart of one of London's busiest areas, Simmons Soho offers cute cocktails with neat interiors, kitschy wallpaper and vintage whimsy. It's the perfect place to go out at night! With the best music, good cocktails and unbeatable drink deals, you'll have a night to remember.

7. The Blind Pig
Tucked away above the Social Eating House restaurant is the award-winning The Blind Pig bar, which has a relaxed speakeasy atmosphere and offers technical and creative cocktails, fine wines and beers and delicious snacks.
An electric interior with a vintage feel, antique mirrored ceilings, reclaimed wood chairs and a copper topped bar create a comfortable, low-lit environment to relax with friends, family or colleagues.
You can book by phone Monday to Friday from 9am to 7pm, via the website or via their Instagram page by clicking on the link in their bio.
8. Bar Termini
Bar Termini is a tiny Italian bar inspired by the 1950s. This classic venue is home to talented staff, impeccably dressed in period clothing.
The small menu consists of coffees, cocktails, wine, food and takeaway cocktails. The food menu is simple and includes Mediterranean classics such as burrata salads, caponata, Italian cheeses and cold cuts.
The cocktails all cost £12.50, unless you drink the house Negroni, which costs £7 and is well worth a try.
9. Pink Chihuahua
The Pink Chihuahua is a Mexican cocktail bar located in the basement of the restaurant El Camion. This licensed 3am bar is covered in murals and Day of the Dead memorabilia that surround the bar's seating and counter. With display cases filled with bottles of tequila, it's easy to get an idea of how your evening might end.
The cocktail list, presided over by mixologist great Dick Bradsell (inventor of the Espresso Martini, Russian Spring Punch and Bramble), includes six margaritas, six daiquiris and four tequila-based cocktails (made from the bar's collection of more than 300 bottles), as well as a dozen other mezcal and cachaça-based cocktails.
10. Cahoots
Cahoots is an underground bar that takes you back to the 1940s. It is located in a disused underground station. During the war, stations were commonly used as air raid shelters, where Londoners used to take refuge.
Cahoots offers classic cocktails, rum, gin and London beer. To get here, look for a small underground sign on the ground floor of Kingly Court, near the Beak Street entrance (on the corner of Kingly Street).
How to get to Soho?
Yellow route: Hop off at stop #1, Coventry Street
Blue route: Hop off at stop #21, Piccadilly
Of course, you're only allowed to sit back and relax with a drink once you've properly explored London! For an easy way to see the city, book one of our Tootbus tours.