Best activities in London for February half-term in 2023
---
Wondering what to do in London this February half-term? You are probably searching for ideas to entertain your kids during the school holidays. Well, help is at hand with some amazing activities and events at London's most fun and enjoyable attractions. Discover them now with our London Discovery!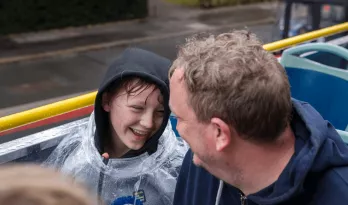 Which excursions to make in London in February?
There are many interesting excursions to do with children, such as the Kids Tour, a cruise on the Thames or a Tootwalk to discover all the secrets of the city in a playful way.
Kids Tour
What better way to spend the February half-term than by sightseeing in London? Book your family tickets now for an open top bus tour in London with London Kids Tour.
This fun and educational tour takes you past the London Eye, the Houses of Parliament, Big Ben, Westminster, Piccadilly Circus and offers the most beautiful views of London. With interesting facts and fun stories this tour is specially designed to engage kids' attention.
Cruise on the river Thames
You're looking for a funny and original way to discover London with your Children ? Book a city cruise on the river Thames to enjoy London's most iconic sites from water.
Tootwalk
Discover London at your own pace on an audio guided walking tour with Tootbus' new service: Tootwalk. This feature is available on the Tootbus app, which you can download for free from the App Store and Google Play.
Which monuments to visit during the school holidays?
You can visit Buckingham Palace, the Tower of London or the Shard.
Buckingham Palace
The Changing of the Guard at Buckingham Palace is not to be missed ! It takes place outside the palace on Mondays, Wednesdays, Fridays and Sundays from 11am and lasts about 45 minutes. Try to plan your visit and arrive early to ensure you get a seat with a good view!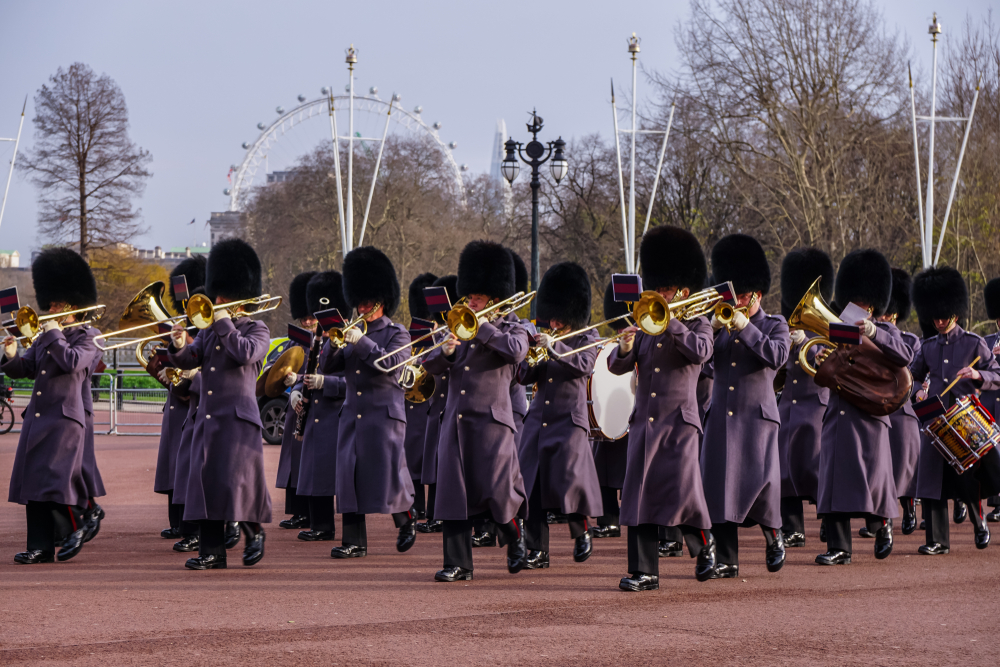 To enjoy the show on Tuesday, Thursday and Saturday, go to Horse Guards Parade. The ceremony is quite similar to the changing of the Royal Guard at Buckingham Palace but this one is done without the band and practice music.
How to get there?
Yellow route: hop off at stop 11 Buckingham Palace
Blue route: hop off at stop 17 Buckingham Palace Gate
Tower of London
The Tower of London is an absolute must-see especially with kids. Start your visit with the famous Yeoman Warders of the tower. During an hour, they share with visitors tales of the bloody history of the tower. After the tour, you can admire the Royal Family Crown Jewels, symbols of the British Monarchy, or discover the legend of the Tower ravens.
How to get there?
Yellow route: hop off at stop 9 Tower of London
The Shard
Discover the astonishing panoramic view of London from The Shard. Use an extraordinary high-speed lift to reach level 68 in sixty seconds. Enjoy 360-degree views for up to 40 miles at level 69. Climb up to level 72 and admire the capital from the open air sky deck 288 metres above the ground.
How to get there?
Yellow route: hop off at stop 7 London Bridge
Which museums and exhibitions to see during the February holidays?
London has around 240 museums, but we recommend the following to make your family visit unforgettable: the British Museum, the Victoria and Albert Museum, the Natural History Museum or the Madame Tussauds Museum.
British Museum
During the month of February, the British Museum organises gallery talks and tours suitable for children. Embark on a fascinating journey to ancient Egypt, explore the ancient Greek world or discover the extraordinary cultures of China.
The museum also offers free creative workshops and activities for families. Remember to book in advance!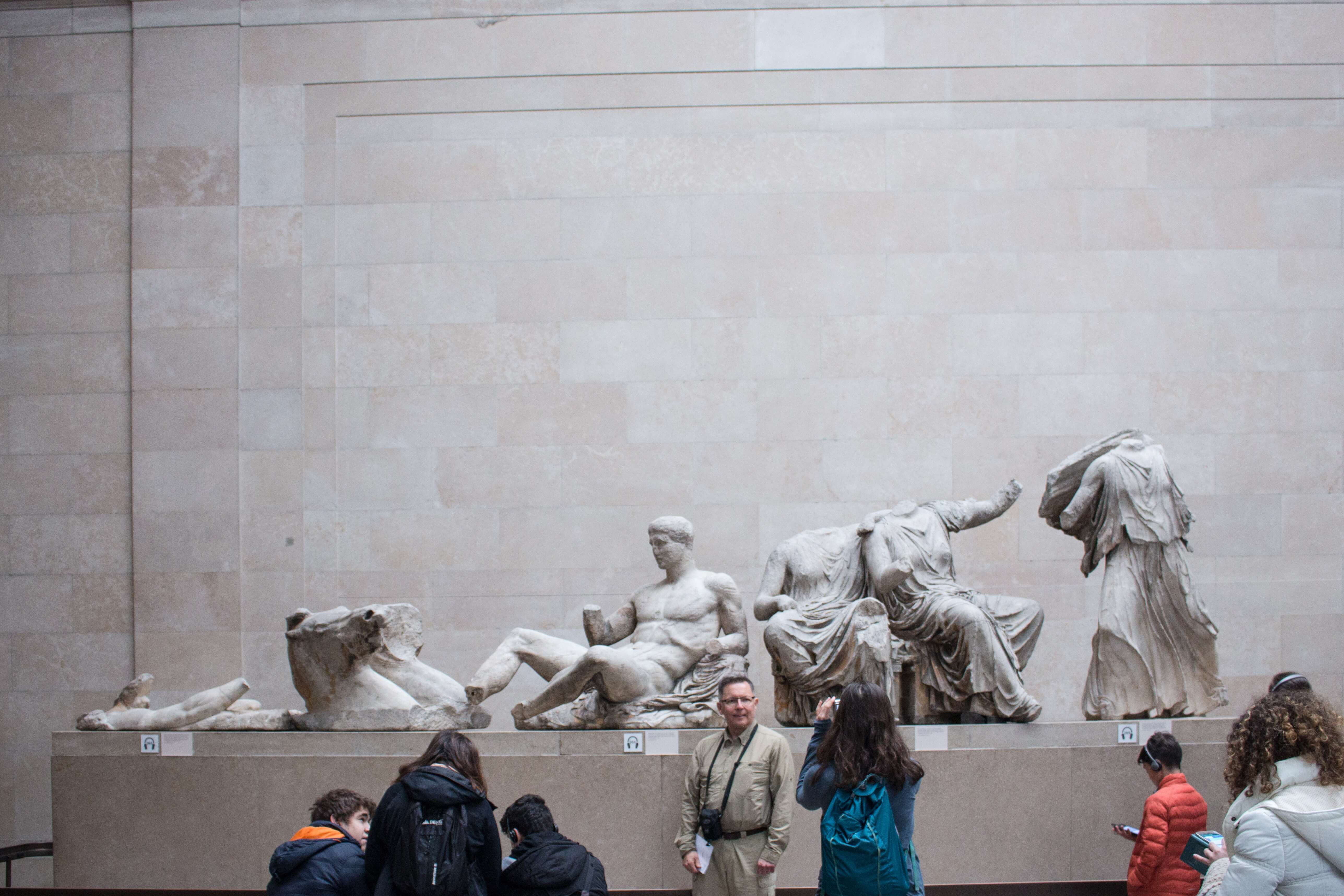 Victoria and Albert Museum
Take advantage of term holidays to discover the entertaining and family friendly events, workshops and exhibitions at the V&A Museum.
After Alice in Wonderland and Beatrix Potter: Drawn to Nature, the Victoria and Albert Museum plunges the visitors into The Korean Wave "Hallyu". Until the 25th June, explore the incredible world of South Korean culture and its impact on the art industry through music, fandom, fashion, cinema and beauty.
How to get there?
Blue route: hop off at stop 25 Museums
Natural History Museum
The Natural History Museum is a fantastic place to visit for all ages with lots of different activities, guided tours and exhibitions. This February half-term, discover the incredible animals of the Jurassic on the 13th and 17th February with your family.
Don't miss Natural History Museum's Wildlife Photographer of the Year exhibition until 2nd july 2023. Each year, the best wildlife photographers present 100 snaps from all over the world to traduce nature fragility and diversity.
How to get there?
Blue route: hop off at stop 25 Museums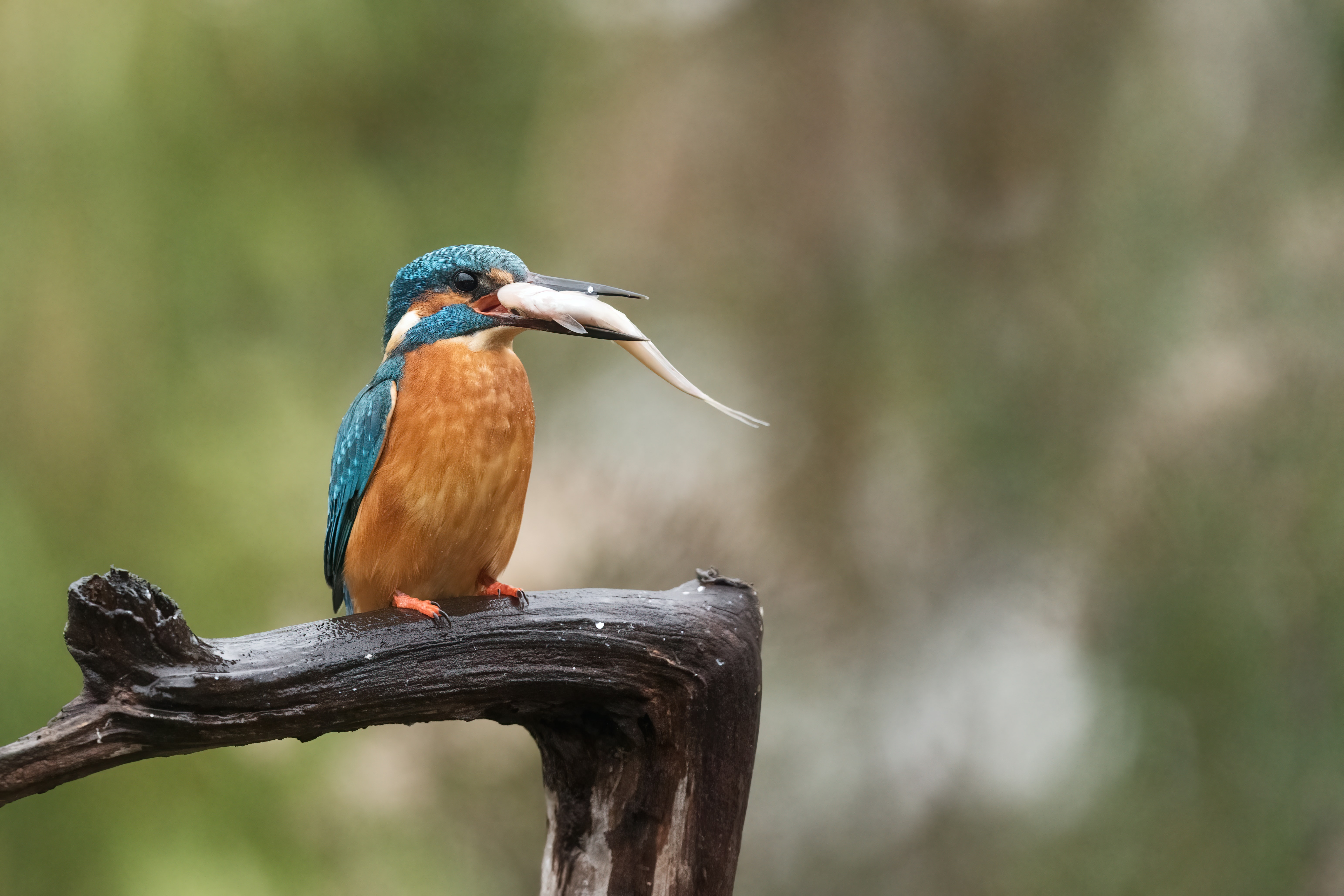 Madame Tussauds
Come face-to-face with celebrities and personalities, from music to sport, and snap a selfie with the stars at Madame Tussauds. With over 300 life-like wax figures, Madame Tussauds is the only place where you can see David Beckham and One Direction under the same roof. Don't miss out on seeing the newest figures when you visit London in February half-term.
What are the must-see events in London in February?
In February, the Kew Gardens Orchid Festival will return, as will the Imagine Children's Festival.
Kew Orchids festival
The annual Orchid Festival returns to Kew Gardens from 4th February to 5th March and will be celebrating Cameroon and biodiversity. Discover the rich and colourful culture of this country with vibrant horticultural displays and animated soundscapes.
Walking around the Princess of Wales Conservatory, travel to West Africa and admire its wildlife : lions, hippos, gorillas and giraffes sculpted with flowers as orchids.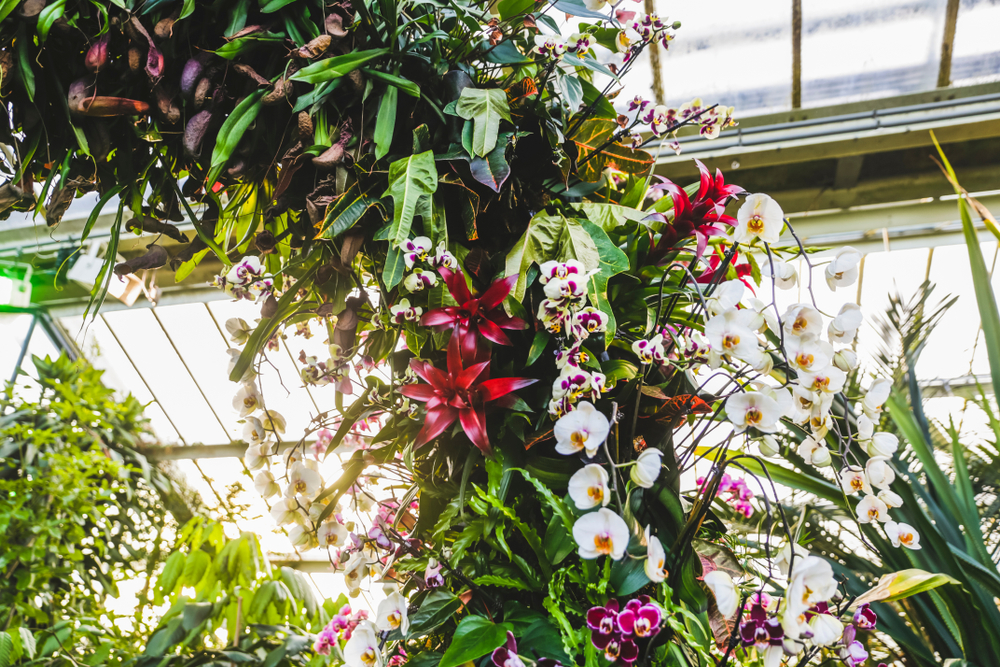 Imagine Children's Festival
During the February half-term, the Imagine Children's Festival is back at the Southbank Centre. Imagine Children's Festival is a celebration of children's literature. From 8th to 18th February, experience all kinds of art and culture with your family.
With over 160 events the programme caters to all ages and over 50% of the festival is completely free. Unlock kids creativity and discover many events, classes and workshops to experience theatre, comedy, literature, music dance and hands-on activities.
What are the best attractions in London for families in February?
London is full of all sorts of family activities, but our favourites are the London Eye, the London Dungeon, SEA LIFE London, Shrek's Adventure and finally the Canary Wharf Ice Rink.
London Eye
Take in a whole new 360 degree perspective of the capital and see London as you've never seen it before on the London Eye! Whether you want to see London during the day or night, you'll be getting a breath-taking view of all the iconic landmarks from above! Grab your tickets to one of the world's most popular attractions and enjoy yourself!
How to get there?
Yellow route: hop off at stop 3 London Eye
Blue route: hop off at stop 18 Westminster Bridge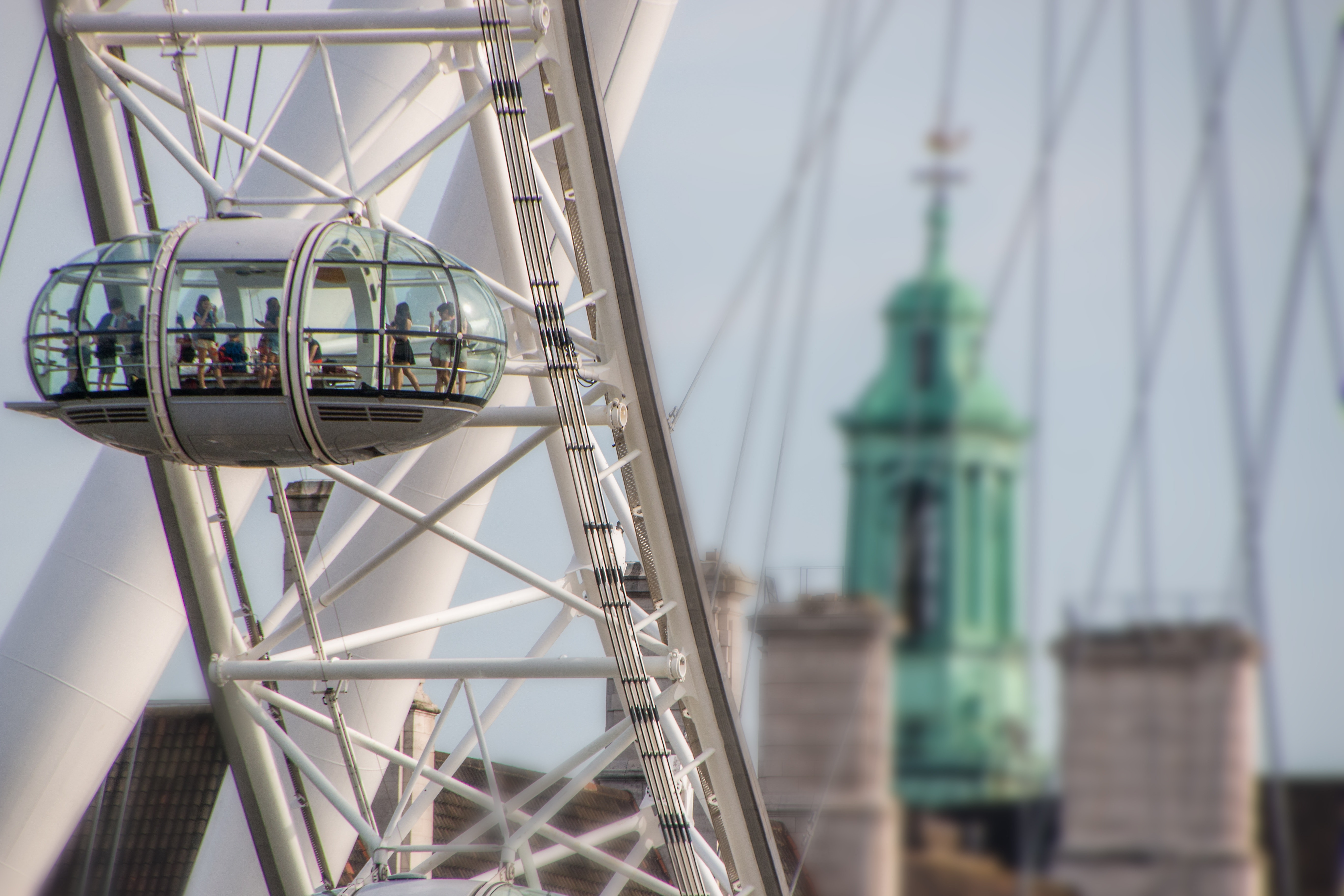 The London Dungeon
This February half-term you can face your fears at The London Dungeon as you join in with the latest shows! Experience the full force of Henry VIII's wrath in The Tyrant Boat Ride, discover the legendary Jack the Ripper, come face to face with Sweeney Todd, escape the flames of the great fire of London and descend into the dungeon to discover London's gruesome history.
How to get there?
Yellow route: hop off at stop 3 London Eye
Blue route: hop off at stop 18 Westminster Bridge
SEA LIFE London
Take a deep breath and dive into the watery wonders of adventure with sharks, turtles and penguins this half-term at SEA LIFE London! From feeding the stingrays and watching diving displays to exploring touch pools, there are plenty of activities for the whole family to enjoy.
How to get there?
Yellow route: hop off at stop 3 London Eye
Blue route: hop off at stop 18 Westminster Bridge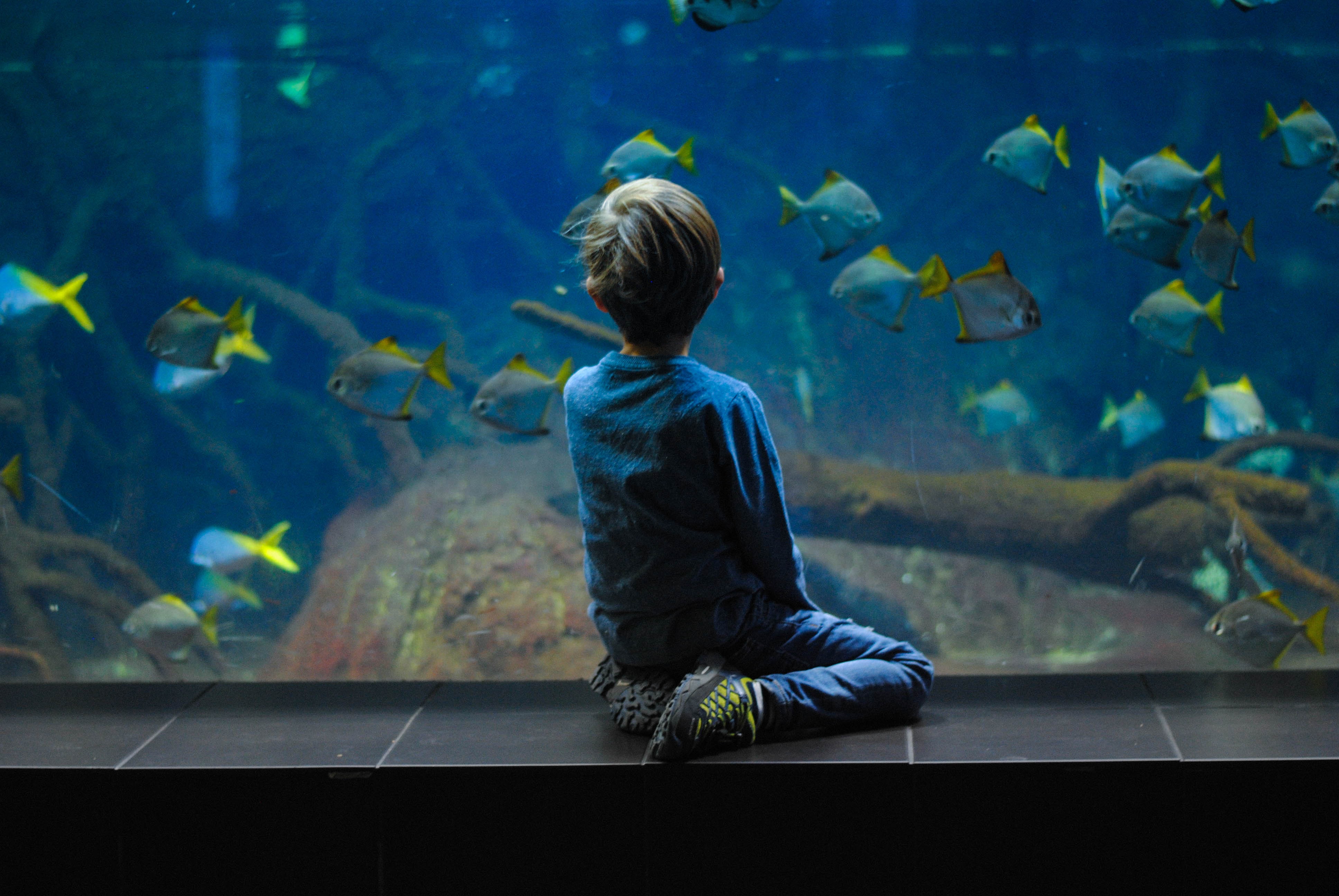 Shrek's Adventure! Londres
Find the Missing Beat this February half-term at the DreamWorks Tours: Shrek's Adventure. Multiple live shows are available, such as the 4D flying magic bus, the Poison apple pub or even the Mirror Maze of Insanity.
With Shrek's Adventure, you can also let yourself be transported to live interactive adventures. Meet your favourite characters from Shrek, Kung Fu Panda, Madagascar, and How to Train Your Dragon.
How to get there?
Yellow route: hop off at stop 3 London Eye
Blue route: hop off at stop 18 Westminster Bridge
Canary Wharf's ice rink
The ice rink in Canary Wharf's Canada Square Park is back. Until 25th February, enjoy skating whatever the weather on one of the largest seasonal ice rinks in London. Parents and children over 4 years old can skate under sparkling lights.
Now you can listen to live music and DJ as you glide along the ice. After your session on the ice you can warm up at the Off Piste bar with mulled wine or hot chocolate, enjoying beautiful views of the rink.
After all that activity, you and your children will probably be hungry! Check out our selection of the best family-friendly restaurants in London.