Cool things to do on Easter holidays in London
---
There are lots of activities in London for Easter, including family friendly events, nightlife and of course, eating plenty of chocolate! Complete your bank holiday trip with a sightseeing bus tour to discover London and check out some of these great places to visit this Easter in London. Chocolate, chocolate and more chocolate
When we think of the Easter break, we think of Easter chocolate eggs!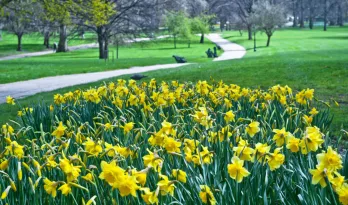 There are lots of activities in London for Easter, including family friendly events, nightlife and of course, eating plenty of chocolate! Complete your bank holiday trip with a sightseeing bus tour to discover London and check out some of these great places to visit this Easter in London.
Chocolate, chocolate and more chocolate
When we think of the Easter break, we think of Easter chocolate eggs! So what better way to celebrate Easter weekend than by shopping in some of London's chocolate shops?
Charbonnel et Walker
Charbonnel et Walker is one of Britain's oldest chocolatiers and is one of the few to Her Majesty the Queen. They are renowned for their luxurious dark chocolates and you can visit the store in the Royal Arcade on Bond Street or in Canary Wharf to purchase an iconic chocolate collection.
How to get there? Hop off at stop 6, Piccadilly, or stop 7, Green Park Station, on the blue route
M&M's World
Next to Leicester Square is a chocolate candy land of colour, known as M&M's World. The shop is full of M&M's, merchandise, photo opportunities with life-sized M&M's and chocolate recreations of British tourist attractions. It's free to visit and you can buy personalised products and M&M's in any colour!
How to get there? Hop off at stop 1, Coventry Street, on the yellow route
Paul A Young
Paul A young is recognised as one of the best chocolate makers in the world. In his chocolate shop, in Camden, everything is made from artisanal materials. Each chocolate is an explosion of original, experimental and sometimes daring flavours. In addition to the chocolatier's must-haves: banoffee pie truffles, beer chocolates and marmite chocolates, you'll find delicious brownies, bars, powdered chocolate or hot chocolate to be drunk directly on the spot.
Traditional afternoon tea
Take advantage of your stay in London during the Easter holidays to discover the typical British tradition of afternoon tea. There is a wide choice of tea rooms to suit your budget. Whichever one you choose, you must try the famous scones with clotted cream and jam. So British!
Explore London this Easter
Visiting London as a family during school holidays can be expensive, especially if you're trying to keep the kids entertained. Luckily we have discovered cheap things to do in the city and family-friendly restaurants for manageable mealtimes. Additionally, you could grab a family ticket for our sightseeing Kids Tour to educate and entertain the kids and save on big attractions.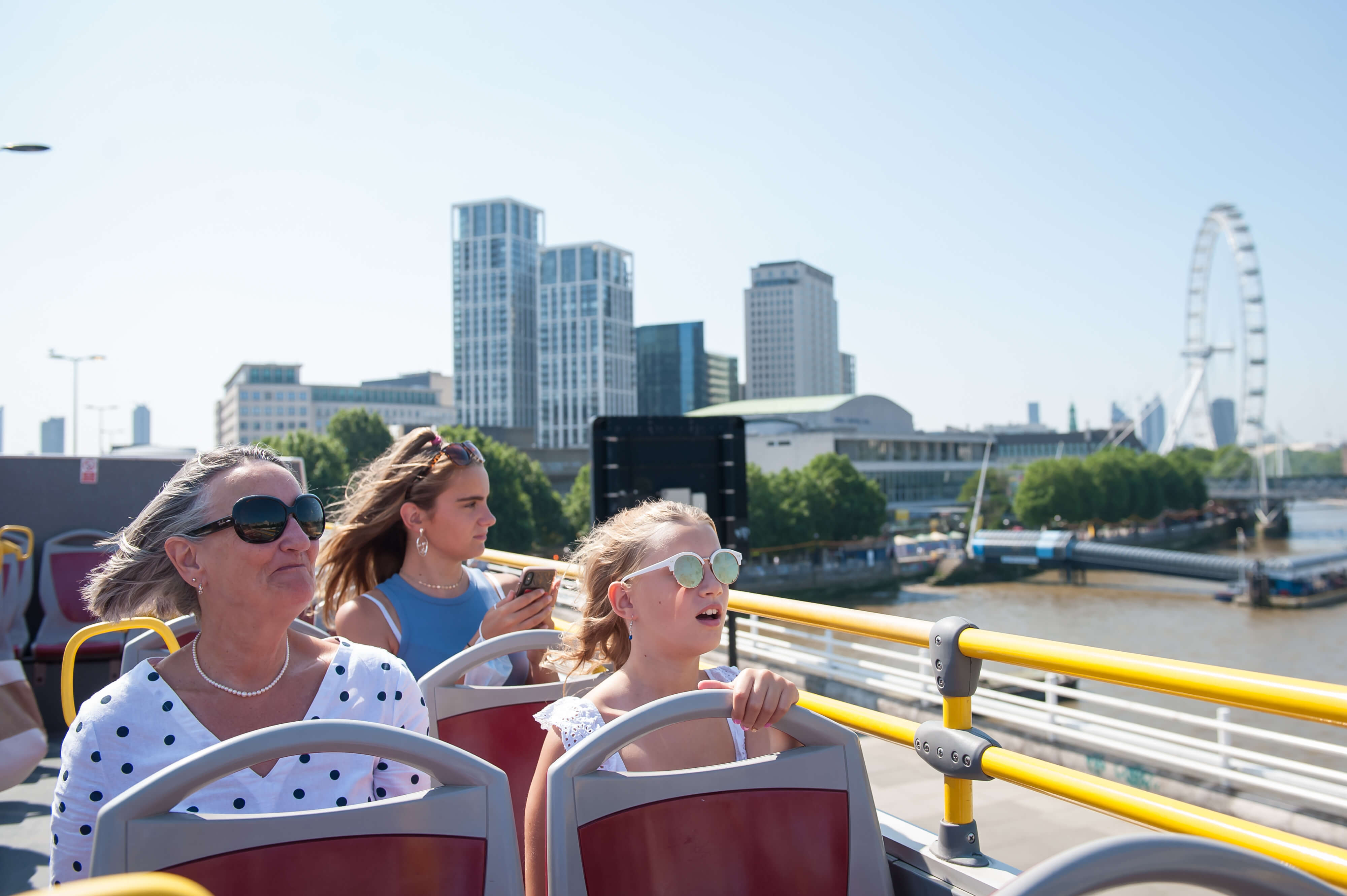 Family Easter Weekend Events in London
Think bunnies, fairs and Easter egg hunts… We've found some great family days out in London this Easter so you can get outside and explore with the little ones or check out things for teenagers to do.
The Very Hungry Caterpillar at Kew Gardens
From 2 to 18 April 2022, take part in The Very Hungry Caterpillar at Kew Gardens this Easter and transform yourself into a beautiful butterfly. Enjoy the arrival of spring as you follow the caterpillar trail along an enchanting path. Based on the book by Eric Carle, this transformation journey will allow you to explore the gardens and discover the close links between plants and insects.
BucketRace Easter Hunt
BucketRace is a scavenger hunt around London, where teams compete by completing tasks and interpreting special Easter-themed clues. Travel around London and discover new places and family activities, while meeting new people and competing in a fun and friendly environment.
Your tasks can include challenges such as building a human pyramid, serenading a stranger or sharing your latest mini-egg with someone. This scavenger hunt will take you back to childhood when you were looking for Easter eggs in your garden.
Horniman Easter Fair
Spend the day with the family at the Horniman Spring Fair in Forest Hill. Follow the Easter trail, enjoy live music and performance, engage in cooking demonstrations or spring craft activities workshops and take the kids to get their faces painted. This event takes place from 10.30am - 4.30pm on Saturday 16th april and is free to attend for children under 16.
Theatre and art attractions
Watch a live theatre production in London, enjoy a classic art event or experience the Easter story in the heart of the city this Easter.
The Passion of Jesus
Celebrate Easter by watching a traditional open-air production of the Easter Story in Trafalgar Square. The Passion of Jesus is performed by Wintershall every Good Friday and in 2022, performances will take place at 12pm and 3:15pm. The performance lasts for around 90 minutes and is completely free.
How to get there? Hop off at stop 2, Trafalgar Square, on the yellow route
Beatrix Potter: Drawn to Nature
Revisit a classic children's story this Easter at the Victoria & Albert Museum and discover Beatrix Potter: Drawn to Nature. Explore the places and animals that inspired her most beloved character, the iconic Peter Rabbit. The exhibition is open from 10am - 8pm until 8th of January 2023.
How to get there? Hop off at stop 11, Museums, on the blue route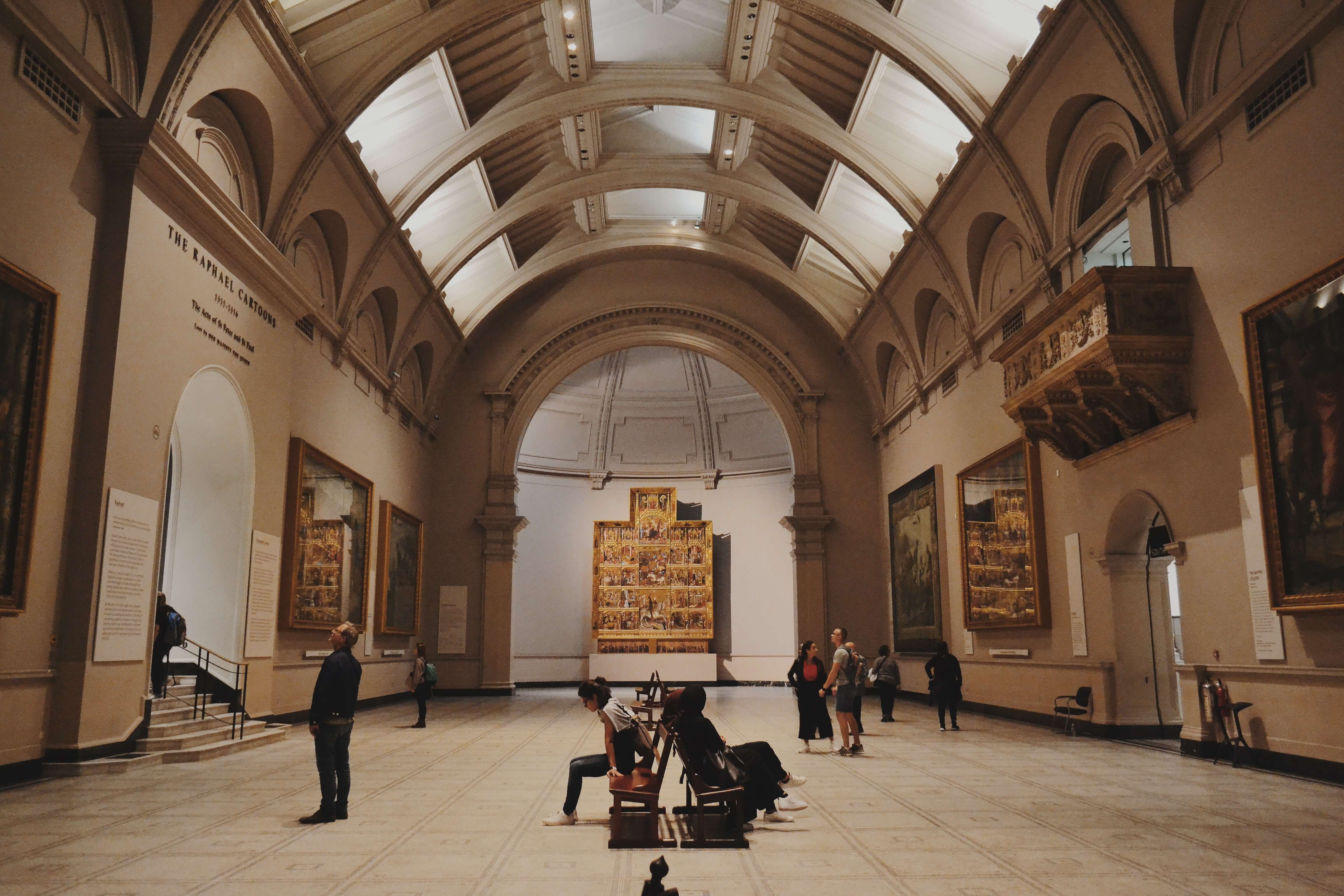 Take a trip to the theatre
You can't go wrong with a visit to the theatre and there is something for everyone on at the West End this Easter. See a popular musical, longstanding play, dance production, Disney adaptation or a family favourite at one of London's top theatres where you can sit back, relax and enjoy the show.
How to get there? Hop off at stop 1, Coventry Street, on the yellow route
Classical Music Concerts
For the more musically inclined, there are a number of classical Easter concerts and performances in London this Easter weekend, so book your tickets now!
The Royal Opera House in Covent Garden is hosting Verdi's opera, La Traviata, from 1st April - 18th April. It follows the story of Alfredo Germont who falls in love with a courtesan, Violetta Valéry, at a private party in Paris. They both flee Paris to live out their love, which is condemned by Alfredo's father, and to care for Violetta, who has tuberculosis.
How to get there? Hop off at stop 5, Covent Garden, on the yellow route
When you've filled up on chocolate on Easter Sunday, no doubt you'll be looking for things to do in London on Easter Monday. Why not enjoy a sightseeing city tour of London on board one of Tootbus buses? Make the most of your time in London this Easter weekend and book your tickets now.