Best museums for kids in London
---
After exploring London outdoors with the Tootbus Kids Tour, visit the best museums for children. The British capital is full of museums to visit, most with free entry. Some are so fun and playful that your kids will be clamouring to get back in!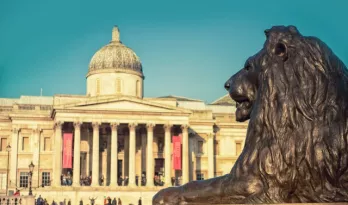 What are the free museums in London?
Experience the finest aspects of London's cultural scene without spending a dime. From a multitude of exceptional free exhibitions to captivating art galleries and heritage-rich houses, London has it all. You can access the permanent collections of these museums and galleries without any cost, although there may be fees for exclusive exhibitions.
British Museum
Use technology to explore the British Museum with the whole family or stick to kids activity maps and backpacks. Discover ancient history with exhibitions from around the world including the Greeks and Romans, Middle East, Asia and the Americas. You can also download the app and use the family audio guide or navigate your way around the museum with a family activity trail.
Where: Bloomsbury
How much: Free
Opening times: 10am - 5pm daily
How to get there?
Yellow route: Hop off at stop 41 British Museum
Natural History Museum
Not only is the Natural History Museum the best dinosaur museum in London, but it's also home to Hope the blue whale. Get hands-on at the 'Investigate' science centre, meet a T. Rex in the dinosaur gallery and feel the earth shake beneath you in the earthquake simulator. With so many family-friendly exhibitions, there is something for kids of all ages.
Where: Kensington
How much: Free
Opening times: 10am - 5.50pm daily
How to get there?
Blue route: Hop off at stop 26 Museums
Science Museum
The Science Museum is both fun and educational, making it a great museum for kids in London. Walk through the digital evolution, learn about how maths has shaped our world and discover the Marvellous Mistakes storytelling sessions for under 6s. Get more out of your day and visit some ticketed events such as the Wonderlab interactive exhibits, immersive VR space descents or IMAX cinema experiences.
Where: Kensington
How much: Free to enter with ticketed events & activities
Opening times: 10am - 6pm daily
How to get there?
Blue route: Hop off at stop 26 Museums
Victoria & Albert Museum
Capturing a remarkable span of 5,000 years of art and design, the Victoria & Albert Museum, often referred to as the V&A, stands as the third gem in the South Kensington museum trio. This extraordinary institution houses an astounding permanent collection of 2.3 million objects and beckons visitors with its captivating array of stunning garments, dazzling jewellery, intricate mosaics, and ancient sculptures, all housed within a collection that undergoes constant evolution.
This year, two noteworthy exhibitions grace its halls: 'Windrush 75,' which commemorates a significant historical event, and 'DIVA,' a showcase that boldly reclaims the term 'diva' while celebrating the profound creative and culture-defining impact of some of the world's most iconic performers.
Where: South Kensington
How much: Free
Opening times: 10am-5.45pm daily
How to get there?
Blue route: Hop off at stop 26 Museums
Young V&A
With visiting exhibitions and toy collections spanning over three centuries, the Young V&A is a great children's museum in London for kids and adults alike. Your kids will love the vast collection which includes clothing, construction toys, dolls, must have toys and much more. Additionally, there are free arts, craft and storytelling sessions as well as movement workshops for under 5s and SEN (Special Educational Needs) sessions.
Where: Bethnal Green
How much: Free
Opening times: 10am - 6.45pm daily
National Maritime Museum
Play in the free AHOY gallery, visit the interactive Sea Things gallery or take a selfie at Nelson's Ship in a Bottle at the National Maritime Museum. There is plenty to see and do at this museum and you can extend your visit to include the Royal Greenwich Museums. The Day Pass includes the Royal Observatory, Cutty Sark and the free museums with various child-friendly shows and exhibitions.
Where: Greenwich
How much: Free
Opening times: 10am - 5pm daily
Horniman Museum
This family-friendly museum is free to enter and has beautiful gardens to explore. There is a music collection, natural history collection and a hands-on exhibition gallery where kids can dress up, touch and discover fascinating objects. You can take your trip further with a combined Aquarium and Butterfly House ticket or book tickets for seasonal workshops and events.
Where: Forest Hill
How much: Free
Opening times: 10am - 5.30pm daily
What are the other museums to visit?
And for those who would like to discover other museums, here is our selection of museums to visit in London with kids.
London Transport Museum
Does your little one love playing with cars or going on the train? Then there is no better museum in London for your kids than the London Transport Museum. There are family events throughout the year as well as daily exhibitions and activities for kids. These include a Family Station where kids can choose an activity leaflet on arrival, an interactive play area for children aged 0-7 and, of course, there's a huge collection of trains, buses and cars to see.
Where: Covent Garden
How much: From £18 - under 17s go free
Opening times: 10am - 6pm daily
How to get there?
Yellow route: Hop off at stop 5 Covent Garden
HMS Belfast
A World War II Royal Navy cruiser, the HMS Belfast, is on display in London, on the River Thames, near the London Bridge subway station. It is the sole surviving vessel from the British Navy during that tragic era and was constructed at the very outset of the conflict.
Designed in the shipyards of Belfast, Northern Ireland, it was christened by the wife of the then British Prime Minister, Neville Chamberlain. Shortly after its commissioning, it underwent a two-year overhaul in a shipyard after being struck by a mine and split in two.
In June 1944, it was among the hundreds of vessels that challenged the Third Reich on the Normandy coast during the "D-day" operation. Later, it was deployed in the Pacific Ocean to combat Japan, but the war ended before it could reach the theatre of operations. It participated in the Korean War a few years later. Ultimately, it was decommissioned and preserved as a museum ship in 1963.
Where: London Bridge
How much: From £27 Adult / £13.50 Child (Aged 5 to 15) / Under 5 Free
Opening times: 10am-6pm daily, last entry 5pm
How to get there?
Yellow route: Hop off at stop 8 Tooley Street
Harry Potter Museum London
Ready to be swept away into the wonderful wizarding world? Then you need to head to the Harry Potter Studio Tour. The vast collection of sets, costumes and props make this a truly immersive experience for older children, younger children and adults alike.
Walk along Diagon Alley, fly a broomstick and dress up in house robes at the Harry Potter museum whilst enjoying a magical experience for the whole family. Afterwards, jump back onto your London bus tour and continue your adventure!
Where: Leavesden
How much: From £51.50 per person
Opening times: Tour times differ each day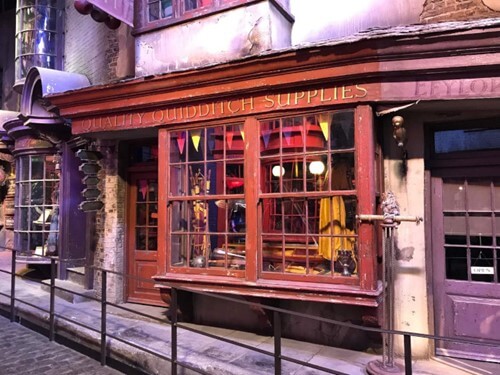 Discover Children's Story Centre
Play, learn and create your own stories at Discover Children's Story Centre. The Story World and Garden is made up of two floors for playing and creating stories. Or, you can head out to the adventure playground where younger kids can play with giant musical instruments or sail away on a pirate ship. There are also seasonal events centred around popular children's books, making this one of the best London museums for toddlers.
Where: Stratford
How much: £9 Adult or Child / 1 year olds £2.50 / Under 1s Free
Opening times: 10am - 5pm daily
Doctor Who Museum London
Doctor Who has been a family favourite since the 1960s and you can take a look behind the scenes at The Who Shop. Take a photo of the little Doctor Who fans in your life as they step through the Tardis and into the museum. You will find props, costumes, original scripts and production documents and there is a guide on hand to answer any questions. Don't forget to visit the shop where you can purchase a range of Doctor Who gifts.
Where: Upton Park
How much: £5 for adults / £3 for children under 16
Opening times: Thursday - Saturday 11am - 3pm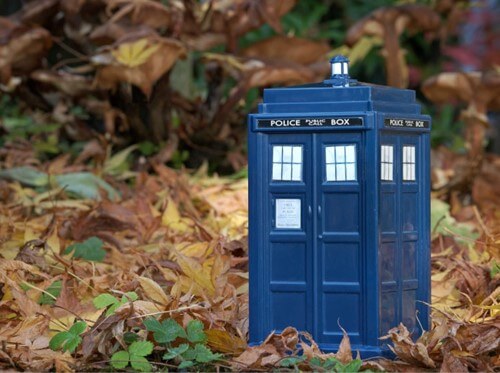 Once you have immersed yourself in history, play and fun at London's world-class museums, it's time to eat! Discover our selection of the best family restaurants in London.