Romantic things to do for Valentine's Day in London
---
To celebrate many years together or to impress on a first date, you might be looking for activities to do for Valentine's Day in London. Treat yourself to a tour of the capital on one of Tootbus' buses and discover the city together.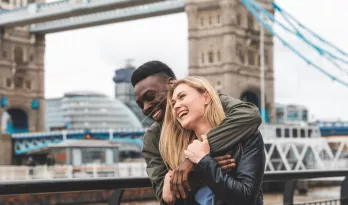 Cool things to do in London on Valentine's Day
If you are spending the most romantic day of the year in the city, we have lots of great Valentine's Day ideas in London. If this isn't enough, check out our guide about things for couples to do in London and start planning your day.
1. London Theatre on Valentine's Day
Watch a love story unfold before your eyes as you sit hand in hand in one of the West End's magnificent theatres. Go on a spellbinding adventure to see Wicked, immerse yourself in the beautifully tragic Les Misérables, allow the Phantom of the Opera to take your breath away or sing along to joyous love songs in Mamma Mia.
2. Valentine's Day Spa London
Wind down and relax with your love in a tranquil spa in London. Indulge in dual treatments, massages, beauty therapies and enjoy full access to spa facilities. You may be able to upgrade your selection to include champagne, personalised treatments and finer packages. There are a great number of spas in London including the Nobu Hotel Shoreditch, Akasha Holistic Wellbeing Centre in Hotel Cafe Royal and House of Elemis in Soho. You are sure to find the perfect place to unwind and celebrate Valentine's Day.
3. London Eye
Become part of the London skyline as you step onboard the London Eye with your special someone. Choose from a champagne experience and enjoy a glass of bubbly whilst you rise above the Thames or book a private Cupid's Capsule.
The Cupid's Capsule experience includes a bottle of champagne and a luxurious box of Hotel Chocolat Pink Champagne Truffles, both served by your own personal host. For the ultimate romantic setting, leave the world behind and enjoy a private moment on the London Eye.
4. Helicopter Tour
Soar high above some of the world's greatest landmarks and see London like never before. The Heli Air base is located in High Wycombe with great transport links from the city centre and free parking on site. Flights for 2 people last 50 minutes. You can share iconic views of London with your loved one.
5. Walk through a park
Pack a picnic, a cuddly blanket and a flask of something warm and take a romantic walk through one of London's beautiful parks. Enjoy a crisp winter stroll and snuggle up together as you watch the world go by.
A walk through the park doesn't cost a thing and can be immensely romantic when you are strolling along hand in hand. Discover cosy hidden gardens within large parks, watch the sunset over the city from Primrose Hill or feed the ducks in one of the best parks in London.
Valentine's Restaurants in London
There is no better way to celebrate Valentine's Day than by heading to one of London's beautiful romantic restaurants.
1. Valentine's Afternoon Tea in London
Cosy up as you sip tea, nibble cakes and celebrate with a glass of champagne. There are so many places to treat your loved one to Valentine's afternoon tea in London and you might be able to get a great offer closer to the day. Try a themed treat with an Enchanted Rose afternoon tea at the St James or indulge in ultimate luxury at Harrods. Check out our afternoon tea guide for more great places to share a great British tradition in London.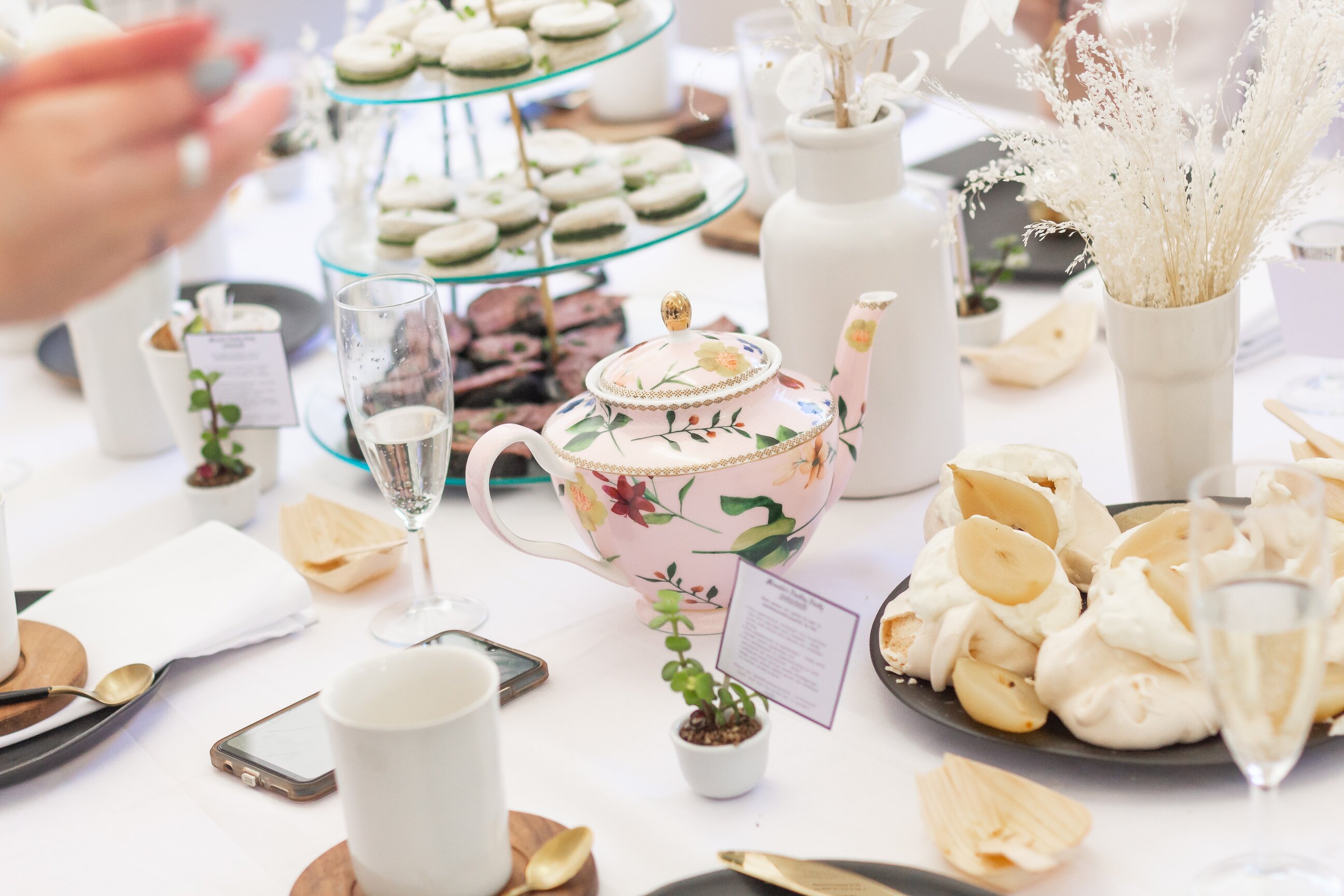 2. Kitty Fisher's
With sultry dim lighting, plush pink booths and floral decorations, Kitty Fisher's is a great place to spread the love. Nestled in the heart of Mayfair, Kitty Fisher's offers a range of meat and vegetarian dishes as well as an extensive wine list. Choose from a list of elegant and innovative cocktails to enjoy before and after your Valentine's Day dinner in London in this beautifully romantic setting.
3. Pied à Terre
If you or your partner are vegan, Pied à Terre is the perfect compromise for a vegan Valentine's Day in London. With private wine tasting, kitchen cookery experiences and a delightful chefs menu, you will be spoilt for choice. Treat your loved one to a 7-course meal from the vegan, vegetarian or regular tasting menu or enjoy a dish from the à la carte or pre-theatre menu before a night at the theatre.
4. Sarastro
Treat your loved one to an unforgettable Valentine's Day meal at Sarastro! The chef has put together a special Valentine's Day menu to tempt your taste buds: two courses with wine will cost £40 per person, three courses with wine will cost £45 per person. A House Latin Band will serenade you from 8.30pm. The sultry rhythms of bolero, rumba, cha cha cha and Latin will help you get in the mood for this special night!
Romantic Valentine's Day Hotels in London
Escape to the city on a romantic getaway to celebrate Valentine's Day in London. There are so many great hotels and places to stay in London, but be sure to make this year extra special.
1. The Chesterfield Mayfair
From classic rooms to stunning suites, The Chesterfield Mayfair is in a great location. With wonderful service, a breakfast buffet and afternoon tea available, there are so many ways to spoil your special someone. Enjoy an evening meal in the Butler's Restaurant, showcasing fine British cuisine and end your night in the Terrace bar with sultry sounds from the resident pianist.
2. Bingham Hotel
From cosy double rooms to river rooms with standing bathtubs, The Bingham Hotel is a hidden gem in Richmond. The Georgian townhouse overlooks the Thames with magnificent bay windows and a tranquil riverside garden. The restaurant celebrates British cuisine and there is also a peaceful bar lounge with a beautiful view. Book afternoon tea for two, followed by a relaxing walk around the garden, or head to the well-being centre just minutes from the hotel.
3. Taj 51 Buckingham Gate Suites & Residences
Perfectly located within walking distance to many iconic landmarks, Taj 51 is a truly remarkable place to stay. Not far from Buckingham Palace, you will be treated like royalty when you spend the night in one of the spectacular suites. There are 3 restaurants in the hotel, including the Michelin starred Quilon as well as an Alice in Wonderland themed afternoon tea. For the ultimate Valentine's break, visit the wellness centre for relaxation and beauty treatments.
Romantic Cocktail Bars
End your London Valentine's Day with some drinks in a fine cocktail bar. Visit somewhere fancy or relax in a casual bar if that's more your style.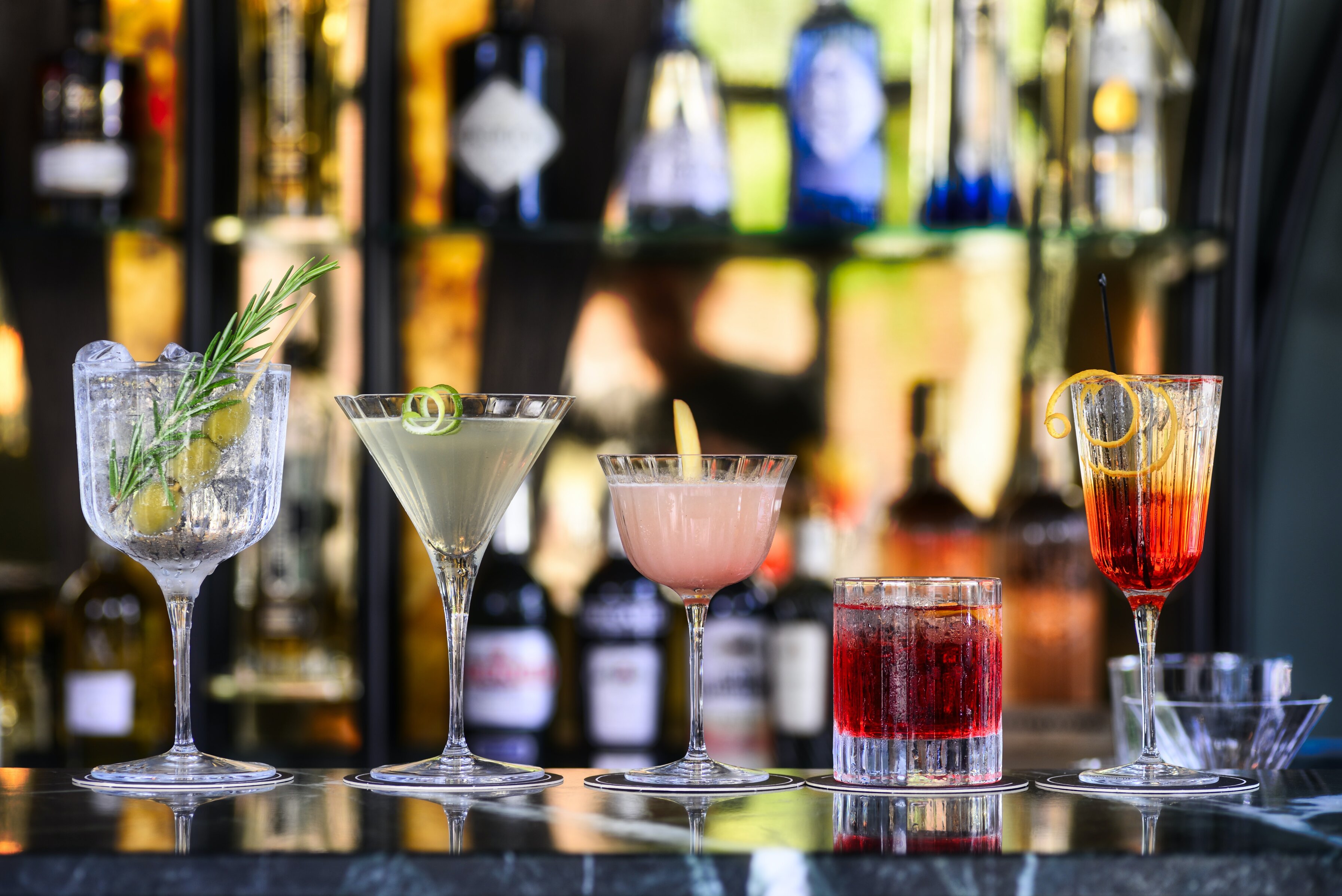 1. The Bloomsbury Club Bar
Celebrating the great artists and intellectuals of the early 20th century who loved and lived in the garden squares, The Bloomsbury Club bar is a charming grotto in central London. Snuggle up in the cosy alcove with twinkling fairy lights and choose from cocktails or a selection of spirits. There are light bites available at the bar as well as a cigar menu and live music on selected evenings.
2. Scarfes Bar Rosewood Hotels London, Holborn
With the decor of a drawing room and the atmosphere of a gentleman's club, Scarfes Bar is the perfect place to choose a comfortable armchair by the roaring fire. Scarfes Bar offers an innovative cocktail menu and live music, and there are many other bars in the Rosewood Hotel. If you both love books, you will adore the library-esque feel to this place as the walls are filled with classic books.
3. The Shard
There are restaurants and bars for everyone at The Shard. Treat yourselves to spectacular views of London from GŎNG bar on the 52nd floor, the highest hotel bar in western Europe. Alternatively, the Aqua Shard also offers stunning views from floor 31, with a 3 story bar and a wonderful restaurant serving up British cuisine. If you would prefer something more casual, head to Bar 31 at the base of The Shard for an authentic community space with local musicians, craft ales and tasty light bites.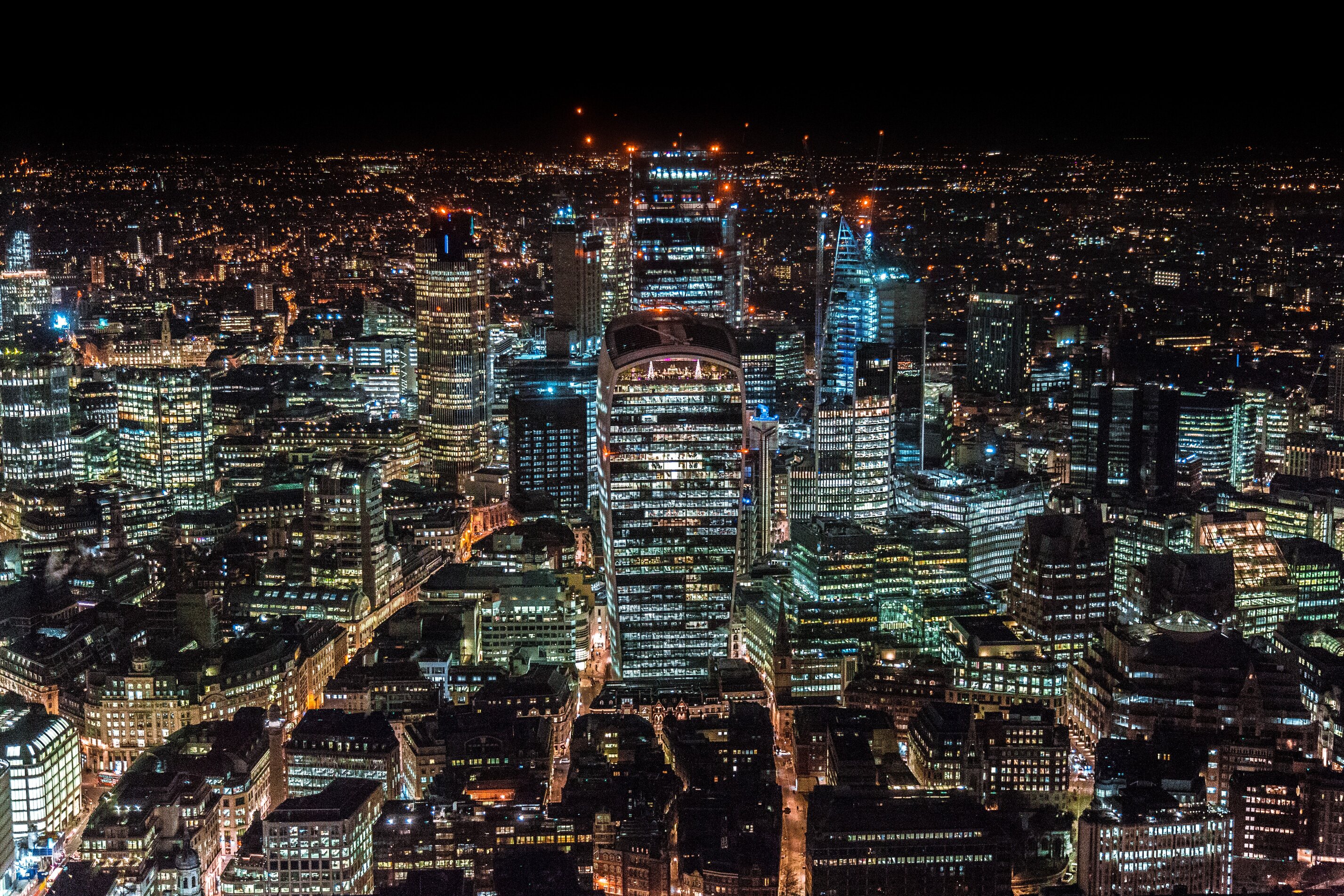 To continue your visit to the English capital, take advantage of the Must See London tour. Tootbus offers the opportunity to discover London on land and on water with a unique offer combining a bus tour and a cruise on the Thames.
In addition, discover London independently with the new Tootwalk service thanks to the Tootbus application, available for free on App Store and Google Play. Take advantage of audioguided tours on foot among three themes.