Summer Holidays 2023 in London with kids
---
London is full of monuments and activities to do with children. To help all parents make the most of the summer school holidays, here's our guide to the must-see sights of London! From attractions and activities to museums and parks, plan a great family getaway.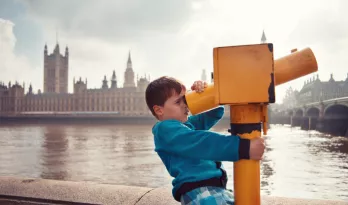 In this article, we've found plenty to keep your kids entertained on a trip to London:
London attractions
Fun activities
Museums
Gardens and Parks
What are the most famous attractions in London to see with children?
London is a city with many attractions. With Tootbus, discover London's most popular tourist sites.
Guided tour for children
As the oldest sightseeing bus tour in the capital, we have invested a lot of time and effort to ensure our service is affordable, fun and family-friendly. For starters, all children under 4-years-old go free! We will take you past the London Eye, Westminster Abbey, Pall Mall, Buckingham Palace, Piccadilly Circus, Downing Street, Big Ben, and many more.
Specially designed to please all family members, our Kids Tour will keep little ones entertained while touring the city. Our passionate guides will make them discover London history with interesting facts and fun stories.
Tower of London
Although the Tower of London is officially His Majesty's Royal Palace and fortress, the stronghold has a warm and welcoming atmosphere. There are activity trails, multimedia guides and all the facilities a young family needs. What's more, during the school holidays, the Tower hosts a wide range of events with costumed guides and craft activities for younger children.
How to get there?
Yellow route: hop off at stop 9 - Tower of London
Tootwalk
Discover London's most emblematic districts with the new Tootbus app feature: Tootwalk. Let yourself be guided through London's major tourist sites thanks to three walking routes that allow you to take sightseeing and themed tours.
What are the most fun things to do in London with your family?
London offers a wide range of activities to do as a family and is full of things to see and do. Discover the history of the British capital in the London Dungeon, immerse yourself in the world of Shrek for a day at the theme park Shrek's Adventure and take on the deep sea at London's Sea Life Aquarium.
London Dungeon
Discover the terrible stories of London as you venture into the London Dungeon near the London Eye. Recommended for children aged 12 and over, there are 17 interactive shows revealing 1,000 years of history through historical reproductions.
Get ready to face your fears and feel the full wrath of Henry VIII in the Tyrant's Boat Ride, discover the legendary Jack the Ripper or take part in the Powder Conspiracy of 1605. The London Dungeon is a great place to visit with older children, so plan your visit now.
How to get there?
Yellow route: hop off at stop 3 - London Eye
Blue route: hop off at stop 19 - Westminster Bridge
Shrek's Adventure
One of London's best family attractions, Shrek's Adventure is a brand new story involving everyone's favourite green ogre, the donkey and many more of his friends. You'll travel on a one-of-a-kind magical flying bus, discover iconic settings and enjoy 10 fairytale-themed shows. From 22 July to 3 September 2023, you can even meet Prince Charming!
How to get there?
Yellow route: hop off at stop 3 - London Eye
Blue route: hop off at stop 19 - Westminster Bridge
Sea Life Aquarium
The Rainforest Adventure attraction plunges you into a world of crawling creatures, charming crocodiles and curious critters. Meet the pink Chilean tarantula and race with a colony of leaf-cutting ants to find the queen, before witnessing the feeding frenzy of the UK's largest collection of red-bellied piranhas!
How to get there?
Yellow route: hop off at stop 3 - London Eye
Blue route: hop off at stop 19 - Westminster Bridge
What are the must-visit museums in London for families?
London's museums are among the richest and most interesting in the world, including the renowned Natural History Museum. You can also venture into more unusual museums, such as the Science Museum or Madame Tussauds! Most of them are free, so make the most of it!
Natural History Museum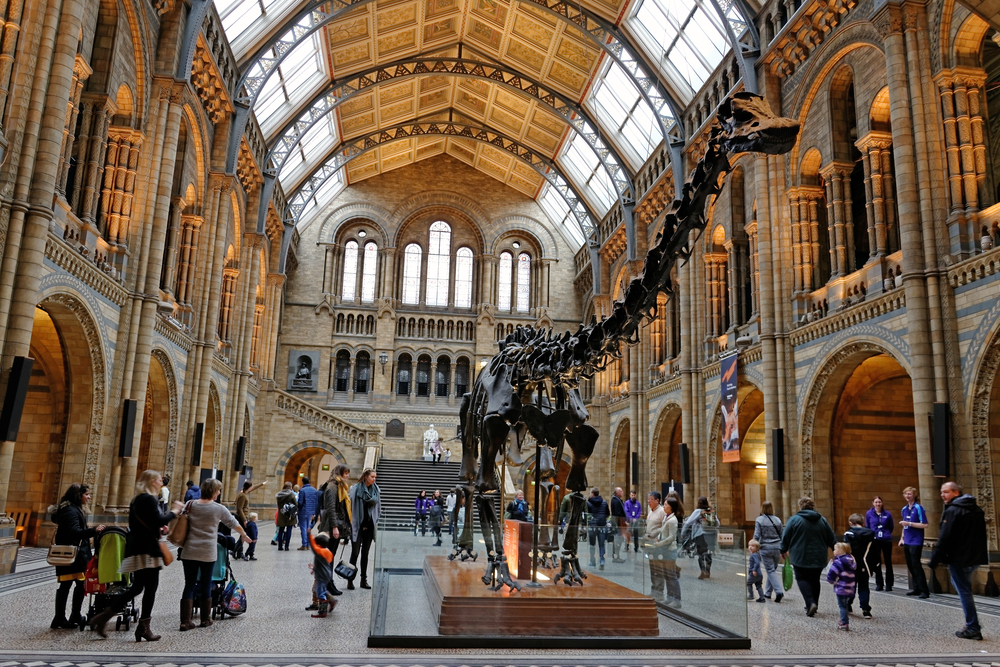 Are your children fans of dinosaurs? Why not satisfy their insatiable curiosity by introducing them to the dinosaur gallery at the Natural History Museum? Come and meet Hope the whale, the museum's star. Admission to the museum is free, but some exhibitions may be subject to a charge.
How to get there?
Blue route: hop off at stop 25 - Museums
Science Museum
If your children are budding scientists or born explorers, the Science Museum is for them. Don't miss the most epic exhibition in the galaxy, Science fiction: Voyage to the edge of imagination. This unique adventure through the cosmos has been extended and is due to end on 20 August 2023.
How to get there?
Blue route: hop off at stop 25 - Museums
Madame Tussauds
The world-famous wax museum has a whole host of exhibitions that children will love. Marvel Universe 4D is an immersive film show involving Thor, Black Panther, Spider-Man and a selection of other superheroes.
How to get there?
Blue route: hop off at stop 33 - Praed Street
What are the best parks in London for a summer stroll?
London is overflowing with green spaces, making it the largest urban forest in the world. The many Royal Parks are the most famous examples. But don't forget the lesser-known gardens, woods, squares and marshes hidden around the city to make the most of a sunny day.
Regent's Park Open Air Theatre
Every summer, Regent's Park Open Air Theatre welcomes you to a season of family-friendly shows and musicals, performed in a magical setting in the heart of Regent's Park. This summer, from 30 June to 22 July, discover Shakespeare's The Tempest, adapted for children aged 6 and over. Regent's Park is also a great place for a family picnic.
Kew Gardens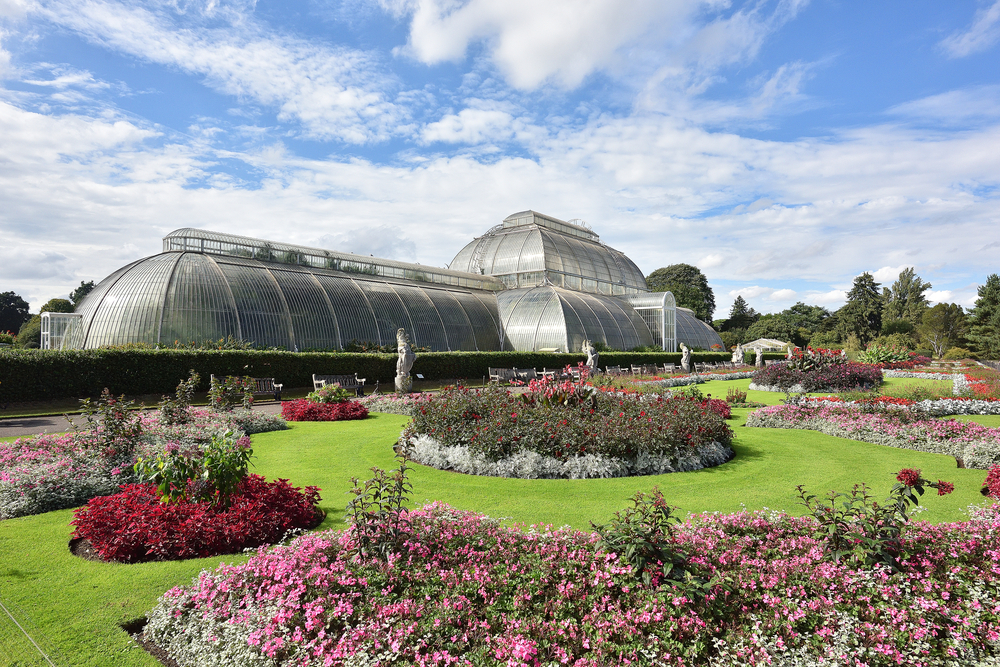 If you need a break from the hustle and bustle of London, head to Kew Gardens. Explore the Royal Botanic Gardens, Palm House with its rainforest atmosphere and the Princess of Wales Conservatory. Enjoy the Children's Garden, specially designed for children aged 2 to 12.
Here they can explore all the things plants need to grow: soil, air, sun and water. In an area the size of 40 tennis courts, they can discover hidden treasures in every nook and cranny.
RHS Hampton Court Palace Garden Festival
Make the most of your summer holidays in London by taking a trip to Hampton Court Palace. From 4 to 9 July, discover, play and learn together at the world's largest annual flower show in one of London's most historic royal palaces. During this time, Hampton Court will be bursting with family activities, beautiful gardens and great places to eat.
We hope you found this guide to fun things to do with kids in the summer holidays useful. Don't forget to read our guides, if you're looking for the best family restaurants in London or for cool things to do with teens.