Things to do in London in winter with kids
---
London is amazing whatever time of the year. We believe it's a little extra special during winter with the Christmas lights. The city is beautifully decorated and there is a chance of snow. There are plenty of things to do in London in winter with kids, both indoors and outdoors.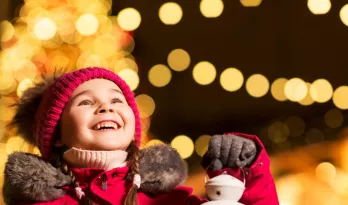 How cold does it get in London in the Winter?
London can get chilly in the winter but that doesn't make it any less fun. Here's a little pointer on what to expect when you visit this winter. The weather is typically mild, with occasional snowfall and temperatures generally hover between 5°C to 9°C. The coldest month is usually January, when temperatures can get as low as 1°C.
All you need is the right clothing! Don't forget to pack a warm jacket, an umbrella in case of rain and gloves if you want to explore London in winter. Check out our seasonal guide about what to wear in London for more ideas.
Things to do in London in December
1- Christmas markets
Wanting to join in the festive spirit? We recommend visiting a winter market. They bring together everything you could wish for during the festive season: mulled wine, mince pies, decorations and arts and craft, fairground ride... You could even find that last-minute gift there!
2- Christmas displays
London is transformed by the beautiful Christmas Lights and the city really lights up and sparkles in winter. Discovering the festive street lights has to be an activity on everyone's list this Christmas. Is there any better way to get into the Christmas spirit?
3- Christmas at Kew
Once more, Kew Gardens lights up after dark this Christmas. The magical winter trail taking you around the park will delight the whole family and make you rediscover the botanical garden during the winter months. Tickets can be bought online from £21.50, and it's advised to book in advance as it is likely to sell out.
4- Christmas shopping
Hit the high streets, seek out unique gifts and make time to break for delicious food and hot drinks. Covent Garden, Hamleys and Oxford Street are a must-do for a successful session of Christmas shopping in London. You can also buy gifts in Regent's Street and admire the impressive decorations in London's luxury shop Harrods.
5- Meet Santa
Do your children want to meet Santa? Make their dream come true and take them to Hamleys' Regent Street shop where Santa will be spreading the holiday magic from Saturday 12 November 2022 to Saturday 24 December 2022 before he has to deliver all your presents.
The enchanted elves are ready to welcome you to the Christmas festivities and give you and your family the opportunity to meet Santa.
Santa's grotto is located on the third floor of the famous shop. You can book to meet him. A ticket costs £50 and allows a maximum of 3 people to enter.
6- New Year's Eve fireworks
Celebrate the New Year in style and admire the impressive Thameside firework display in central London. Over 12,000 magnificent fireworks will be ignited into the sky on 31st December so prepare to be amazed.
7- Winter pop ups
London is famous for its seasonal pop-ups, whether it's during summer or winter. This Christmas, discover a world of warm and toasty pop ups.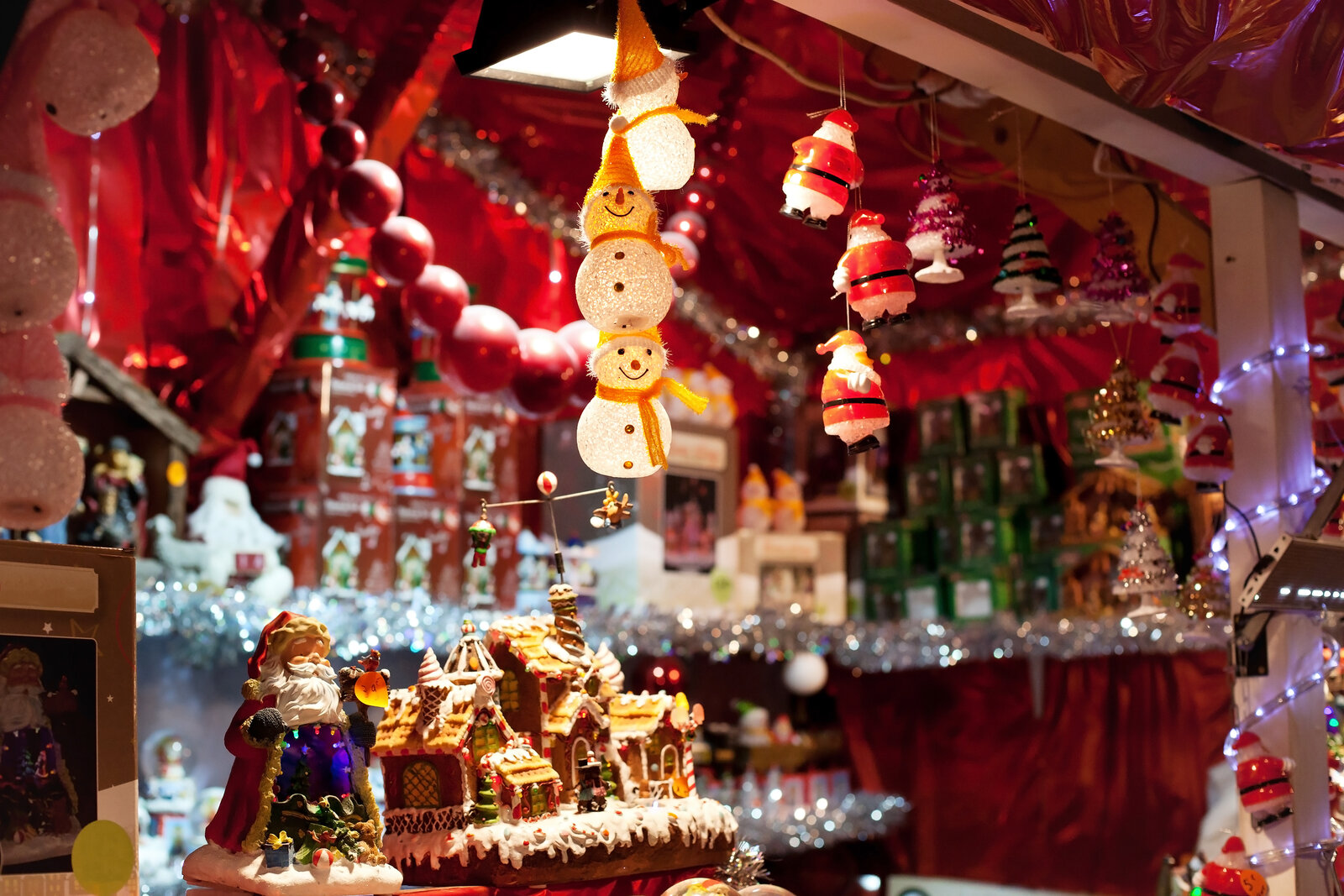 Things to do in London in January and February
8- New Year's Day Parade
On 1st January, the New Year's Day Parade takes to the city's historic streets once again. Over 8,500 performers take part in this great celebration of diversity, creativity and inspiration that surround the city of London. Arrive early to secure a good viewing spot.
9- London Short Film Festival
The London Short Film Festival is a vital moment in the UK film calendar and returns this January for its 20th edition. From 20th to 29th January 2023, discover eclectic and creative short films from all over the world.
10- Winter Lights festival
The free lights festival is returning to the Canary Wharf area from 18th to 28th January, and it's free! It's the perfect treat for dark January nights with its luminous trees, glowing angel wings, psychedelic prisms and rainbow benches.
11- London Art Fair
The London Art Fair is coming back to the Business Design Centre from 18-22 January. You can feast your eyes on carefully selected pieces from galleries from all around the world. The London Art Fair hosts the highest quality art and is great for discovering exceptional modern and contemporary artists.
12- Chinese New Year
Did you know that the largest Chinese New Year celebrations outside of Asia takes place in London? As we say goodbye to the Year of the Tiger, we welcome the Year of the Rabbit with festivities including colourful parades, dazzling performances and mouth-watering food!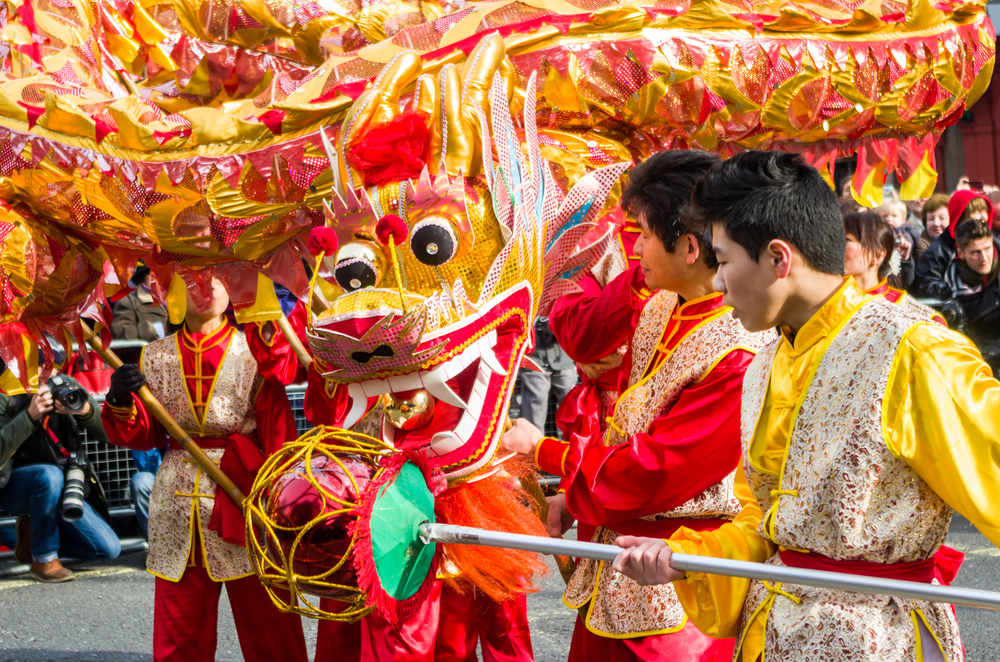 Things to do in London all winter
13- Warm up in a pub
There are plenty of pubs in London, but where is the best place to take a break from exploring the city and enjoy a delicious Sunday roast with your family? Venture into one of the city's oldest pubs and discover that London has a plethora of historic pubs. And they all have a story to tell!
14- Treat yourself with some comfort food
The cold weather makes the wintry season the best time to tuck-in to delicious treats and hearty meals. Indulge in Christmas dinner, afternoon tea, delicious mince pies or a tasty Sunday roast during your days out in London.
15- Go on a winter walk
Parks are lovely all year round. They are particularly beautiful in winter, with all those crunchy leaves, frosty trees and misty views. And if it does happen to sprinkle a bit of the white stuff, then there's not many better places to enjoy it.
16- Get a culture fix
In London, you're never far from a museum. And what's best, is that most of them are free to enter! Head to the V&A, British Museum, Tate Modern, Tate Britain or National Gallery to see the crème de la crème of London's museums.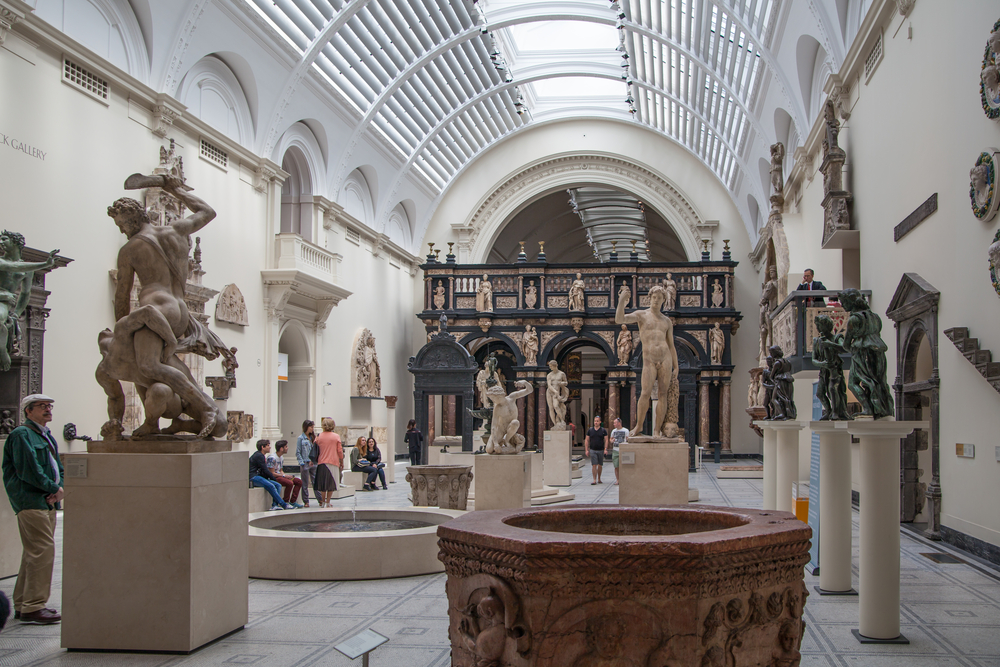 17- Live events and shows
You're not feeling like braving the cold tonight? Perfect, you can simply stay indoors and attend a traditional British theatre experience. Between pantomimes, ballets or West End shows, there's something for everyone to enjoy.
18- Hogwarts in the snow
Winter has also arrived in the wizarding world and Hogwarts has gone through a fantastic festive makeover. For all the Harry Potter fans out there, visiting the Warner Brothers Studio is even more magical at this time of the year.
19- Winter Wonderland in Hyde Park
From Friday 18th November to Monday 2nd January, come have a great time at the Winter Wonderland in Hyde Park. You can enjoy plenty of family activities, such as ice skating, circus shows, Christmas market and live music. Warm yourself up with some delicious food and drinks: burgers, hot dogs, mulled wines, hot chocolates…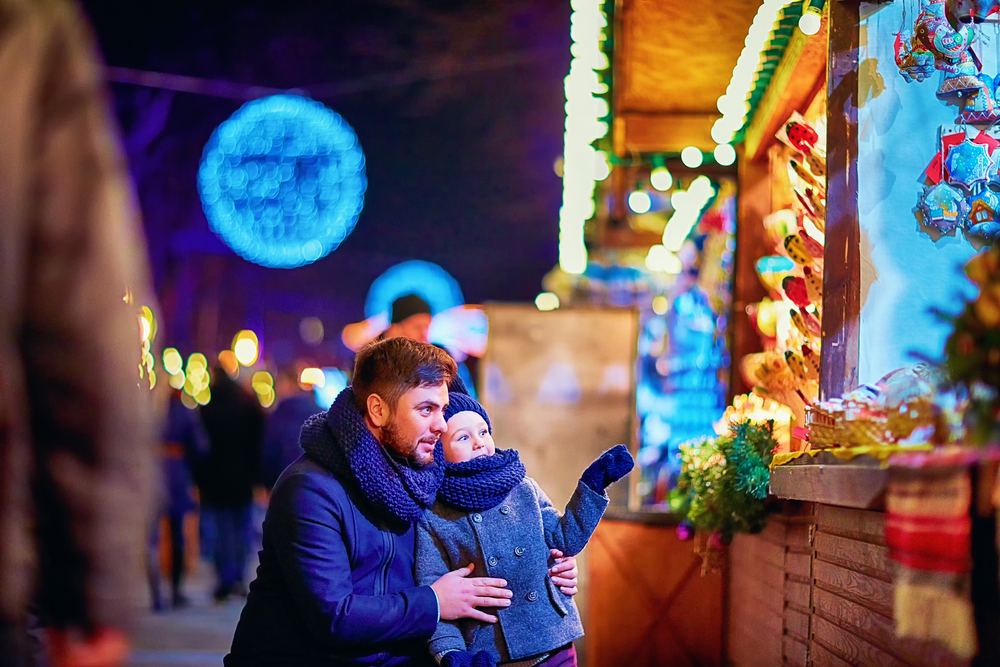 Visit London in winter with our new Tootwalk service. Our Royal shopping in St James's walking route is available for free on the Tootbus app. Download it now on App Store and Google Play!